Suits took Netflix by storm when the show finally came to the platform and soon proved to be one of the most popular series of 2023, even though it had already ended in 2019. With the newfound success, creator Aaron Korsh took to Twitter to update fans on Suits' future and the revival everyone hopes for.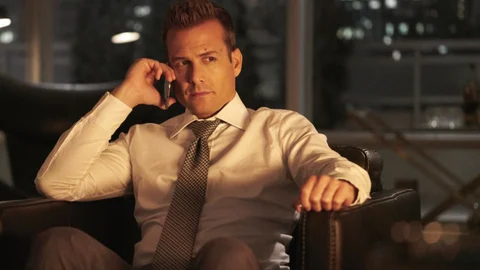 What does a lawyer get when you give him Viagra? Taller. And even though the man, the myth, the legend Harvey Specter surely has his moments that might qualify as "not-so-nice," it's still a shame that fans didn't see him for nearly four years.
With the recent renewed success Suits had when Netflix took up the show to add it to their platform, fans were quick to get their hopes up: is there a possibility for a revival, maybe even a new season? The hype is there, after all.
Suits follows the journey of Mike Ross, a college-dropout with a photographic memory. When he meets the cunning lawyer Harvey Specter, Mike stumbles into his new life as his right-hand man.
By the way, for more absolutely hilarious jokes about lawyers and others, click here.
Aaron Korsh Sparks Hope, Whether He Wants To Or Not
Reacting to the newfound interest from those who heard about Suits only because of Netflix, the show's creator Aaron Korsh took to Twitter to answer some questions fans might have. Before he even replied to fans, he made one thing clear:
Let me say right off that there is no #Suits reboot or anything in the works. Strike would have to end, some network or streamer would have to reach out and then we would have to collectively want to. Which is no small thing...

— Aaron Korsh (@akorsh9) August 20, 2023
I didn't see a "definitely not happening" there, did you? And while it does seem unlikely that all the stars align four years after the show's end and that the series will be resurrected, that still wasn't a hard "No".
And for those who believe in destiny: Aaron Korsh cites the writers' strike as one of the many reasons why no one's working on Suits right now. But guess what? Aaron Korsh himself created Suits in 2007 when the WGA was on strike as well. I don't believe in coincidences.
Even better than Suits: EarlyGame's YouTube channel:
This article contains affiliate links which are marked with [shopping symbol]. These links can provide a small commission for us under certain conditions. This never affects the products price for you.