The Writers Guild of America has been on strike for quite some time now and not too long ago, they were joined by their actor colleagues from SAG-AFTRA. Here's why Hollywood stands still: the big strike explained.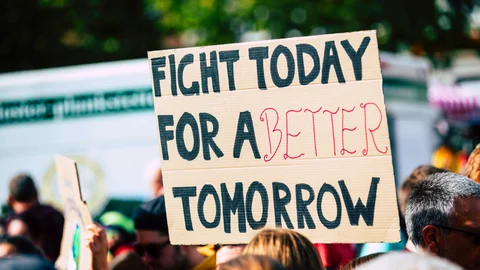 It sounds like a broken record at this point: "The next season of your favorite show is delayed due to the writer's strike." Not only in a show of support but also for their own rights, members of the Screen Actors Guild-American Federation of Television and Radio Artists (SAG-AFTRA) have joined in with their own picket signs.
With 20,000 WGA and 160,000 SAG-AFTRA members, Hollywood and streaming platforms may face the biggest industry shutdown since 1960 (which, by the way, was led by former president Ronald Reagan).
The WGA And SAG-AFTRA strike explained | What Do They Want?
On May 2, 2023, writers put down their pens in the writing rooms and instead made their signs to fight for better working conditions, going against the Alliance of Motion Picture and Television Producers (AMPTP). On July 14, 2023, they were joined by their actor colleagues.
The issues are not only fair pay, but the need for a new agreement for shows produced for streaming television as the latest Minimum Basic Agreement (MBA) only covers minimum wage for writers in broadcast television shows. The MBA expired on May 1, 2023 with no satisfactory agreement to follow.
Another issue the WGA adresses is the staffing and duration of employment. Writers want mandatory staffing in writers rooms, meaning shows needed a minimum amount of writers for a minimum amount of time. Lastly, writers are protesting for individual health care funds and their own pension.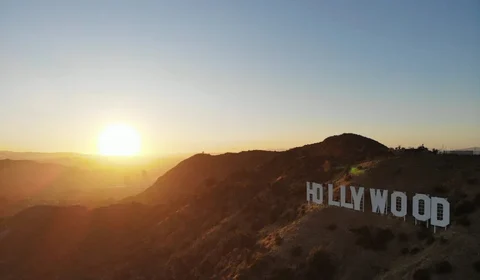 The actors of the SAG-AFTRA, including Jennifer Lawrence, Meryl Streep and many, many more, are joining the strike with their own issues. The most pressing one is the use of AI within the entertainment industry.
They also advocate for issuing residuals based on viewership data and finding a suitable metric for the viewership data as streaming platforms have been rather tight-lipped about their performance data.
Payment issues are also on the actor's list of concerns. Not every actor is as big as Meryl Streep and most members of SAG-AFTRA are the ones you don't even notice that much when you watch your favorite show: it's the extras.
But the bar in the scene would look quite sad if it weren't for other patrons sitting there in the background, right? That's why fair pay and good working conditions (i.e. being paid for your time on set) are important for SAG-AFTRA members. Jennifer Lawrence doesn't have to worry about paying rent, the guy waiting for a bus in the scene does, though.
You can go through the whole list of (really reasonable) demands by SAG-AFTRA and the (outrageous) AMPTP counters right here:
SAG just released all the deal points and the AMPTP's response. OH MY F*CKING GOD. #SAGSstrike 1/3 pic.twitter.com/mOfX2ZCy7k

— Senta Moses (@SentaMMoses) July 18, 2023
The AMPTP hasn't budged so far. The dispute even took on kind of an David-vs-Goliath-esque turn: the AMPTP which includes major motion picture studios like Paramount, Warner Bros., Disney, Netflix, Amazon and even more, apparently don't plan on giving in.
According to Deadline, a studio executive claimed the plan is to let the protesters bleed out.
The endgame is to allow things to drag on until union members start losing their apartments and losing their houses.
The AMPTP apparently plans to sit out the strike at least until October before they even consider getting back to the negotiation table.
Actors and writers alike do know their fights, though: either writing about them or acting them out, now's the time to make it count in real life. It's not only about having good shows continued or movies produced, it's about fairness and not working those to the ground who entertain us on a daily basis.
This article contains affiliate links which are marked with [shopping symbol]. These links can provide a small commission for us under certain conditions. This never affects the products price for you.