The future of Marvel's shows are really uncertain right now. But we've collected all the information out there, so you can simply find the different shows and when they are releasing.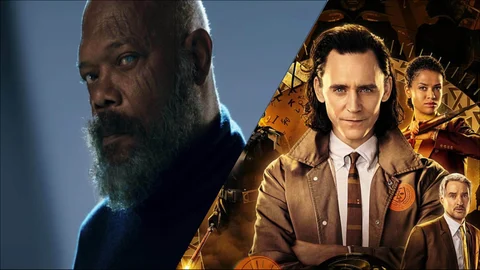 A new phase means a lot more exiting new series from Marvel, so this year is looking packed full of exiting new content! At least that's what I tell myself after the last year left me pretty disappointed. So let's take a look at this year's slate. We got a wild mix of different MCU series coming, so there should be something for everyone.
Although not many of Marvel's shows have really captured fans hearts, let's stay positive and believe some game changers must be in our long list of shows. Especially because we have a brand new multiverse and phase to explore!
Marvel Shows 2023: Release Dates, Plot & More
Important: Only three MCU shows are 100% confirmed for this year. In the last week many rumors of delays have been circulating, especially for the Late 2023 shows. At the moment Moon Girl, Secret Invasion and Loki have been officially confirmed for the year.

| | |
| --- | --- |
| Marvel Show | Release Date |
| Moon Girl and Devil Dinosaur | February 10, 2023 |
| Secret Invasion | Spring 2023 |
| What if...? - Season 2 | Middle of 2023 |
| Loki - Season 2 | Summer 2023 |
| X-Men `97 | Fall 2023 |
| Ironheart | Late 2023 |
| Agatha: Coven of Chaos | Late 2023 |
| Echo | Late 2023 |
Honestly looking at these titles I have very mixed feelings. Some of these like Secret Invasion could be very cool, if executed right, but others like Loki's season 2... Well as a big Loki fan let's just say some things in the first season reeeeeeally bothered me.
Now let's take a closer look at each one, and it's role in the MCU.
Moon Girl and Devil Dinosaur (February 10, 2023)
Probably the most obscure show of this year is Moon Girl. I doubt, many here had even heard of it before. Not surprising considering it is mostly an animated kids' series.
The plot seems to be a real rollercoaster as well. Essentially the show follows genius girl Lunella Lafayette as she accidentally brings a T-Rex through a time vortex into New York City. No I'm not just writing down crazy ideas! This is really happening.
In this show they will have a large guest cast with names like Daveed Diggs, Maya Hawke and Alison Brie. And the producer, Laurence Fishburne, will play the Beyonder. So quite a colorful mix in the works here.
Secret Invasion (Spring 2023)
This one will either be amazing or an absolute catastrophe. The show is centered around Nick Fury and will be based on the comic storyline with the same name.

Marvel decided to somehow make it work by creating a kind of sect, that will be the antagonists. It is only fitting for Samuel L. Jackson to reprise his role as Nick Fury and get to the bottom of it.
But he isn't the only character we can look forward to. James Rhodes aka. Warmachine (Don Cheadle), Everett Ross (Martin Freeman) and more are set to make an appearance. That sounds like a party!
What if...? - Season 2 (Middle of 2023)
Who could have seen this coming? Well I did. After the very mixed and weird first season What if...? makes its triumphant return with more wacky adventures. To be honest I'm not sure about this one. Hopefully there are no more Zombie Avengers...
Currently, we know of a few characters and actors confirmed to appear. The Watcher will of course return to comment on the events. Besides him some nice names include Michael B. Jordan, Natalie Portman and even Jeff Goldblum!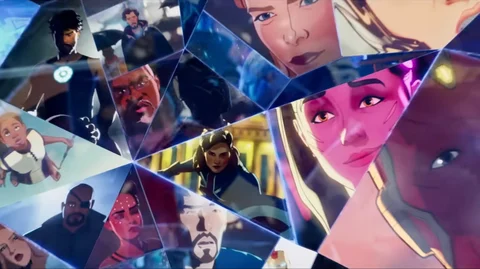 Only two episodes are certain right now. The first one will be "What If… Captain Carter Fought the Hydra Stomper?". Yeah, more Captain Carter, exactly what I wanted...not. No hate to her, but can we let Peggy Carter rest? Other characters deserve the spotlight as well.
A good example here is our second teased episode with alternate Gamora in Thanos armor. Apparently she will team up with an Outer-Space Iron Man. Now you got me hooked!
Loki - Season 2 (Summer 2023)
Loki is a fan favorite and has been for a very long time, so expectations for his show were very high. Sadly even on his own stage he was not the main character, which makes me very sad.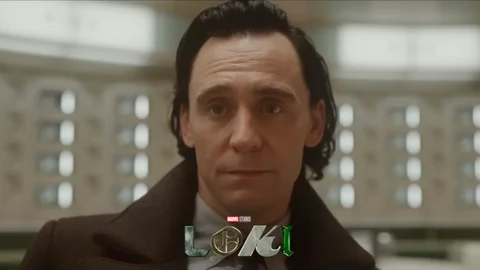 More importantly the second season will be heavily relevant for the Phase 5 of the MCU, so everyone needs to get ready for some lore bombs in season 2. With the multiverse getting officially released in season 1 and our first look at Kang, Loki really takes a center stage in the conflict to come.
Hopefully Tom Hiddleston finally gets the main role in his own show and gets to have some fun with this pal Mobius (Owen Wilson).
X-Men '97 (Fall 2023)
Some might remember the old animated X-Men series from the 90s. Marvel certainly does and after 26 years they are bringing us a direct continuation of it. Which means it is the only project on our list outside the MCU. Here is a little taste of the original, so you know what to expect this year:
What's really cool to hear is that many of the original actors are returning for their roles. This includes Coal Dodd as Wolverine, Cathernine Disher as Jean Grey and Lenore Zannas Rogue. Because Jubilee is an Asian character the original voice Alyson Court has stepped back to allow someone representing the Asian community to play her.
Honestly I'm really looking forward to some light fun without it being connected to so many other movies and shows. This is also a perfect way to show some of these characters before they inevitably will show up in the MCU.
Ironheart (Late 2023)
With high expectations I'm watching for any news on Ironheart. Riri Williams was introduced in Wakanda Forever and is getting a chance this year to step into her role in the universe.
For those who don't know anything or want a little more information on her backstory, Marvel posted a cute animated video as a crash course:
One of the most interesting things to watch out for is the handling of Tony Stark in her story. For none comic fans here's a quick history lesson. Originally Ironheart was mentored by the legend Iron Man himself, and he had a similar relationship to her as the MCU counterpart shares with Spider-Man. Of course that isn't quite possible now, right?
Agatha: Coven Of Chaos (Late 2023)
Now we get to the show stealer from Marvel's first show Wandavision. Agatha Harkness appeared as an antagonist in it and quickly become a fan favorite, so no wonder she gets her own show.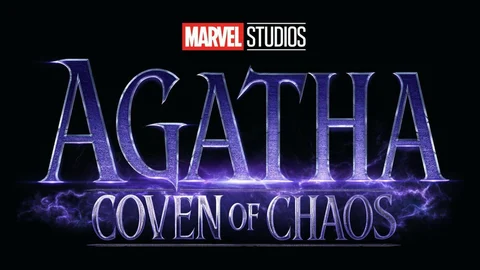 Currently, it seems like the series will pick up as a kind-of sequel to Wandavision. Agatha is held captive in Westview by Wanda's spell. According to rumors a coven of witches will save her and from there a fun story develops.
Echo (Late 2023)
Another character from a different Marvel show to get her own series is Echo. She appeared in Hawkeye as part of a mafia. So the show will probably go more towards an Anti-Hero direction. Especially because she has a connection to one of marvel famous villains the Kingpin.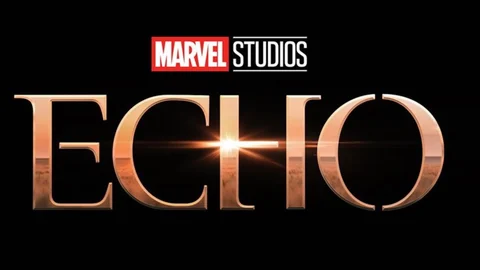 The biggest hype for this show comes from the other character appearances though. Matt Murdock AKA Daredevil will return! Not only that, but he is played by Charlie Cox. Furthermore, Krysten Ritter's Jessica Jones could also be in the show.
To explain why that's so exciting: Both of the actor's played versions of the character in their own Netflix TV-universe completely separated from the MCU. So this feels a little bit like an integration between those two. Pretty cool!
And that's all we currently know! We'll keep you updated on all new information, release dates and more throughout the year. But from the looks of it, we Marvel fans will be very busy!
This article contains affiliate links which are marked with [shopping symbol]. These links can provide a small commission for us under certain conditions. This never affects the products price for you.