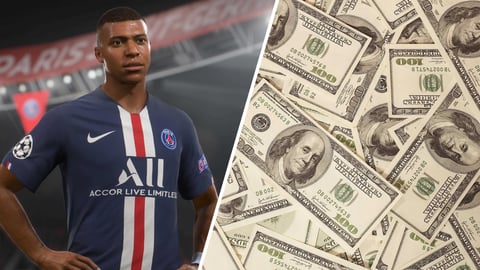 The Empire strikes back - Electronic Arts underlined its dominance in the gaming world with its latest business report once more. Millions of players throw money down the company's throat every year, and EA will probably set records again with FIFA 22. But for now: FIFA 21 is the most successful FIFA ever.

"This FIFA is my last FIFA!" - who doesn't know that feeling? That threat has too often turned out to be harmless, and more and more players are buying the EA bestseller. As the publisher recently stated, over 31 million people have gotten FIFA 21 for PC or console. Since the first title in the game series in 1993, more than 325 million copies have been sold worldwide! Numbers that certainly won't suddenly drop with the new FIFA 22... because we will all buy it again.
Why Was FIFA 21 So Successful?
The reason for that is clearly Ultimate Team. The FUT mode attracts more and more players every year, and it appeals to us with the possibility of bringing the best players into our clubs - and dominating the online leagues. How important Ultimate Team really is can be seen in EA's figures: the game company made 1.62 billion US dollars with its cash cow. For some, it's just momentum, for others it's the retirement plan.

Will FIFA be Free-to-Play?
With all these staggering numbers, EA also has to look ahead. How long can this go on? Competitor Konami announced that they wanted to make PES a free-to-play title in 2022 in order to attract disappointed EA customers. Sure, you have to wait and see what the game looks like in the end, but it is definitely getting our attention... like, bro... we love cheap! According to some leaks, EA itself would like to take this step and start the free-to-play version with FIFA 23. If you look at the absurd sums of money that FUT generates, the publisher could certainly afford that step.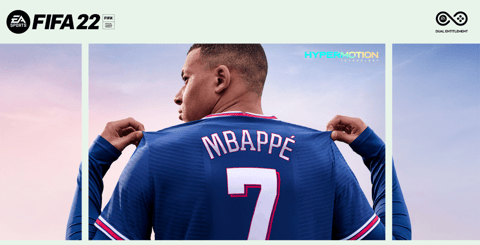 EA sets for the next records
In addition to the FUT mode, EA can also build on its huge community. The 31 million FIFA players are only a small part of that. EA Sports alone has over 140 million players in its games. Games like Apex (13 million players per week) or for example Battlefield 2042, which will be released next October, are not part of this and therefore also bring in a lot of money. With such sick numbers, EA easily puts away the free-to-play switch!

In the end, there is nothing left for us but to wait and, in the best case, play both series of games. May the better one win - and hopefully for our wallet, in a free-to-play format!
Read more: Everything New In Pro Clubs: What's Changing In FIFA 22?
You want the best FIFA content? Whether it's FUT, Career Mode, News, Tips&Tricks, FIFA 22, SBCs, or eSports - with MyEarlyGame you're always one step ahead.