The EA FC 24 Al-Nassr ratings are official: Ronaldo gets a significant downgrade! Sadio Mané and Laporte also receive poor ratings.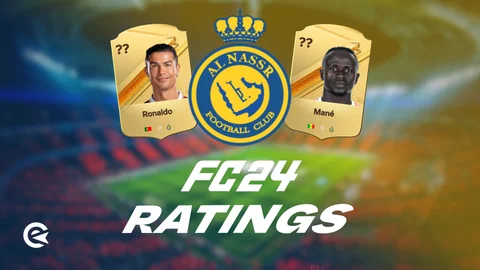 The well-known leaker FUT Scoreboard has released the ratings of Al-Nassr. Cristiano Ronaldo receives a substantial downgrade!
Al Nassr Ratings In EA Sports FC 24
Cristiano Ronaldo's move to the Saudi Pro League has generated excitement as more top European athletes are moving eastward. This is primarily due to the money provided to certain Saudi Arabian clubs by the state.

These exorbitant sums are beyond what even the top Premier League clubs can afford, which is cause for concern. We can also imagine that Saudi Arabian clubs will soon be playing in the Champions League. Why? Because money rules the world.
Al Nassr has invested a staggering €165 million in new players so far. Together with signing bonuses and salaries, the expenditures will surely exceed €1 billion.

But today, let's focus on Al Nassr ratings in EA FC 24 – the team is set to be significantly better than in FIFA 23, that much is certain.
EA FC 24: Al Nassr Ratings In The New FIFA 24
In our predictions, we highlight the best players and professionals with the highest improvements compared to the previous year. If leaks or confirmed Al Nassr ratings for EA FC 24 emerge (or transfers are still pending), we will update the OVRs immediately. Rating changes, whether upgrades or downgrades, are indicated in parentheses.

If you're looking for ratings for the absolute superstars, you're in the right place:

EA FC 24: Al Nassr Rating Predictions For Goalkeepers And Defenders
Here are our rating predictions for Al Nassr in EA FC 24, starting with goalkeepers and defenders. We lack expertise on the local players of Al Nassr from Saudi Arabia, so we largely focus on the well-known superstars:

| | | |
| --- | --- | --- |
| POS | NAME | OVR |
| GK | David Ospina | 80 (0) |
| GK | Nawaf Al-Aqidi | 66 (+8) |
| CB | Aymeric Laporte | 85 (-1) |
| CB | Abdulelah Al-Amri | 69 (-2) |
| RB | Sultan Al-Ghannam | 70 (-2) |
| LB | Ghislain Konan | 77 (+1) |
| LB | Alex Telles | 79 (-1) |

Aymeric Laporte is Al Nassr's defensive star signing. The Spaniard is in his prime and will elevate the defense to a new level. Telles is another familiar name, but he also needs to expect a rating downgrade.

Al Nassr Ratings in EA FC 24 For Midfield And Attack
The Al Nassr attack is truly formidable: Cristiano Ronaldo, Sadio Mané, and Talisca are world-class footballers. But don't be shocked when you see CR7's rating...
| | | |
| --- | --- | --- |
| POS | NAME | OVR |
| CDM, CM | Marcelo Brozovic | 83 (-3) |
| CM, CDM | Seko Fofana | 81 (+1) |
| LM, LW | Abdulrahman Ghareeb | 70 (+2) |
| RM, RW | Otávio | 82 (0) |
| CAM, CF, RW | Anderson Talisca | 81 (-1) |
| ST, CF | Cristiano Ronaldo | 86 (-4) |
| LW, LM, CF | Sadio Mané | 86 (-3) |
Cristiano Ronaldo is expected to receive a downgrade of -4! You can read the exact stats of Ronaldo at this link.

The footballer second only to Lionel Messi in terms of greatness is gradually losing his shine. But who can blame CR7? The man is nearly 40 years old. Sadio Mané had a challenging season with Bayern Munich, so giving him only a -3 here is quite generous.
Al Nassr Ratings in #EAFC24

Bought to you by @Fut_scoreboard and @fut_fifaa #Ronaldo #CR7 #AlNassr #EAFC pic.twitter.com/4XDSH4ooOa

— Sahil (@Criminal__x) September 2, 2023
That's it for the Al Nassr ratings in EA FC 24. Here are our other rating predictions:

Sponsored by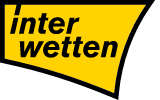 This article contains affiliate links which are marked with [shopping symbol]. These links can provide a small commission for us under certain conditions. This never affects the products price for you.