There seems to be a technical problem with FIFA 23, especially with some FUT services. Here are some steps you can try to solve the problem and successfully log in to FUT 23. EA is aware of the situation now.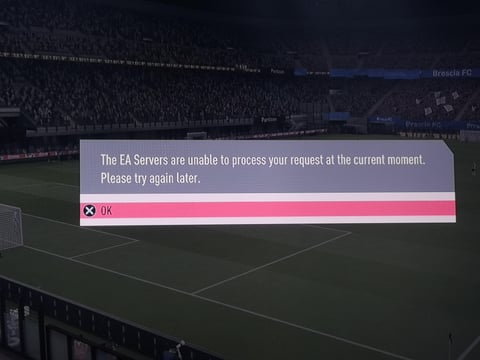 EA seems to have some technical problems with FIFA 23. On downdetector.com are many new reports from players that can't connect to certain FUT services.

FIFA 23 FUT: Login Problems Reported
According to the user comments on Downdetector, an error can pop up when trying to start a FUT Match or accessing the store. Also submitting an SBC seems to be problematic.
EA confirmed the problem and said the problems are solved.
We are investigating reports of some players being unable to start matches in FIFA Ultimate Team, open pack, or use the FUT store and will provide an update in this thread when available.

— EA SPORTS FC Direct Communication (@EASFCDirect) September 13, 2023
You always can try to fix connection problems on your end – but be aware that multiple people have connection problems right now, which indicates rather a server problem than an individual network issue.

FUT 23 Server Status – How To Fix Connection Problems

If there's no one else but you on DownDetector that is reporting connection problems with FUT, the issue could also come from your internet connection or from your devices' configuration. You can try the following measures:
Ask your friends whether they're experiencing the same problems as you. If they can log in and you can't, it's even more clear that the solution has to be found somewhere in your network or hardware settings.

The easiest way to solve a network issue usually is to restart your router
Your internet connection settings on your PC or console can also cause problems from time to time. So restart your PC/console as well
You can contact EA Support using the link. It's not guaranteed that EA will get in touch any time soon, but there's no harm in trying
From what we've experienced, in most cases the issues won't be caused by you or your internet connection. It is probably some problem with EA or the FIFA servers. In this case, the only thing that really helps is to wait for fixes. EA will (most of the time) publish updates on their Twitter account FIFA Direct Communication.

Sponsored by