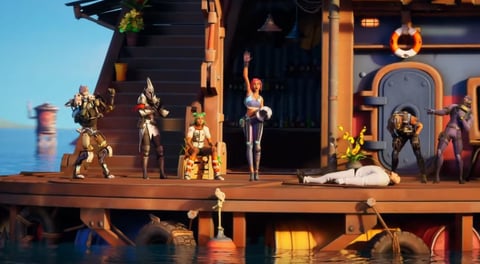 Last week, Epic Games officially launched the Fortnite Chapter 2 - Season 3 Splashdown Lunch Trailer - finally. After multiple delays, we gathered there will be plenty of water (sorry IGN) so what do we know?
Let's start with the basics, c will have an all-new theme of water, a brand new battle pass, and what seems to be a collaboration with Aquaman! He looks to serve as the main character of this season, sorry Midas.
Aquaman Skin, Backbling, & Pickaxe in game: pic.twitter.com/O2siEzBFZW

— iFireMonkey (@iFireMonkey) June 22, 2020
"The Island has flooded, there are new areas to explore, Marauders to take on and... sharks to ride? Survive more than just the Storm. Adapt to the new flooded way of life on the Island. Watch your back! Defend yourself from new Marauders as they crash down onto the island and challenge your survival."
What are the biggest changes?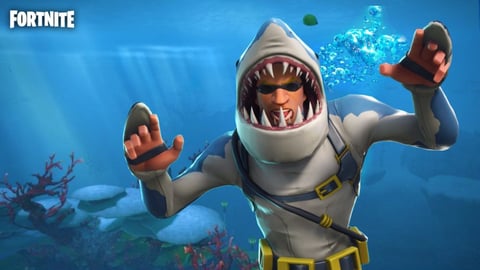 There are many incoming changes to Fortnite over the coming weeks, but the most notable ones we've listed here!
A quirky and rather unique change about the Fortnite map (besides being completely flooded) is that you can now catch-a-ride on Sharks and Whirlpools.
New NCs have entered the flooded Fortnite map, that drop high-level gear when defeated! You'll have a similar experience fighting these guys if you've taken on the henchmen.
You can now create and customize your own glider with the new Build-a-brella. This allows you to change anything from the topper to the finer details showing the enemies your creativity skills.
A brand new battle pass, which we'll link at the end!
Players right now are enjoying a world of water in the Fortnite Chapter 2 - Season 3 update. We're excited to see what Epic Games has in store for us next!
For everything else Fortnite, keep it here with EarlyGame. Don't forget to check out our YouTube channel, too.