Are you on the home stretch of completing your Battle Pass in Fortnite? Then we will help you with a small guide to complete a very tiresome Wild Weeks task: Return a chicken to a chicken coop.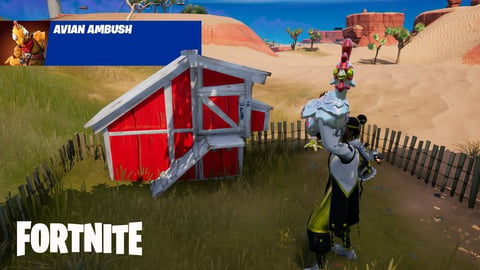 Fortnite is in the final sprint and players are trying to complete their Battle Pass. Therefore, Epic Games introduced some new quests to make XP gain easier, including the Avian Ambush missions.

As you may have noticed, there are quite a few chickens roaming the Fortnite island. Most of the Avian Ambush quests are relatively easy, but there is one challenge that may cause problems for some fans.
Many players do not know where to find the chicken coops to return a chicken to. No wonder, because the chicken coops only appeared at the beginning of the Avian Ambush quests in Fortnite. If you want to know how to complete the challenge to get 20k XP then just stay here.
All Chicken Coop Locations in Fortnite
As mentioned above, the Chicken Coops are brand new to the map as there weren't any before this week. They are easy to spot as they have a small red barn and a wooden fence that runs around a small lot.

There are a total of five chicken coops on the map. You can find them at the following locations: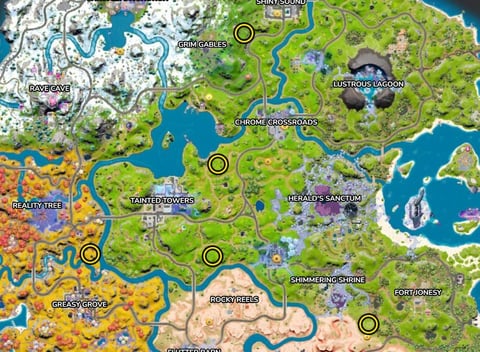 To the east of Loot Lake and northeast of Tainted Towers
Southwest of Shifty Sound on the hill
Southeast of the Reality Tree near the river
North of Rocky Reels on the small hill
Southeast of Shimmering Shrine.
Once you've found a chicken coop, all you have to do is look for a chicken. However, you should find one quickly as they are currently roaming the map in abundance. Catch one and throw it into the fenced area to complete the challenge.

And that's it. Quest complete and bagged 20,000 XP. Now you can devote yourself to the remaining orders in peace.

For more Fortnite: