The most wonderful time of the year is just around the corner: Christmas. Of course, Fortnite has its own Christmas event every year and always features skins that celebrate the season and the new year. Here are the best they've ever made!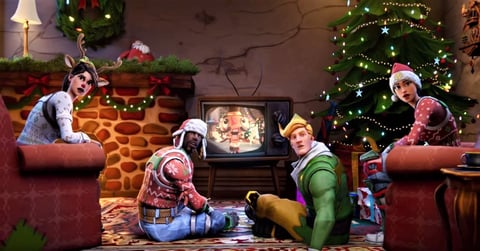 The most wonderful time of the year is just around the corner: Christmas. Of course, Fortnite has its own Christmas event every year and always features skins that celebrate the season and the new year. Sometimes they're just plain funny or wacky. But that's Fortnite, and that's what we love about this game: the variety of outfits and its special and seasonal events!

Fortnite's fans are hoping for a wintery experience, with challenges, free Christmas cosmetics and more! And we're sure we'll get that again this year, but as always the focus is on new skins. In addition to the skins from previous years, there will of course be special Christmas and wintry outfits for you to jump into the fray with again this year. But what are the best and most festive Christmas skins in Fortnite so far?
Best Xmas Skins In Fortnite
10. Glimmer Skin
Disney fans should be happy that a skin like Glimmer exists in Fortnite. It gives us serious Elsa vibes. The crown, the dress, the hair, even the facial features seem to have been taken from the Ice Queen. Okay, the blue lipstick might not be for everyone, but still, Mica is a beauty and fits perfectly with Fortnite's winter theme. It is mostly available at Christmastime in the item store for 2,000 V-Bucks. All that's missing is Anna and Olaf, right?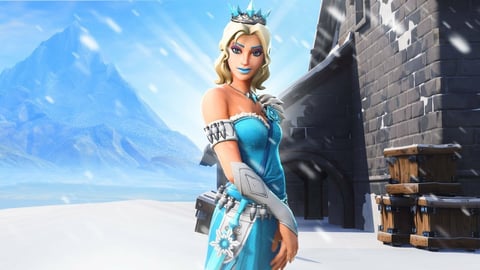 9. Frozen Nog Ops
If you ask for a Christmas winter outfit in Fortnite, Frozen Nog Ops would probably be the prime example. She wears a blue Christmas hat, a Christmas sweater, and matching makeup with a snowflake on her face. Since the Fortnite map is usually covered in snow during the winter, she can also camouflage herself in the snowy environment. However, you can't buy it individually, as it is only available through the Polar Legend Pack. You can buy it for $20 in the item store, and it contains the Frozen Fishstick outfit, Codename E.L.F., The Devourer plus some other cosmetics.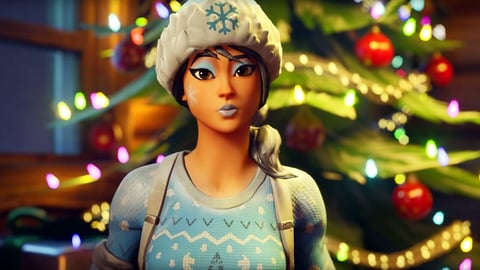 8. Lt. Evergreen
He is the reason why Fortnite fans celebrate the Christmas season so much! The Lt. Evergreen was a Christmas gift from Epic? You see, you could only get the skin if you went to the Winterfest Hut and opened the tree on December 24, 2019, during the Winterfest event. In addition to that, there was also a small back accessory in the form of a gift. Maybe it's a little flashy to run around the map with a glowing Christmas tree, but what skin is more festive than Lt. Evergreen? We love that Jonesy is in his Christmas tree.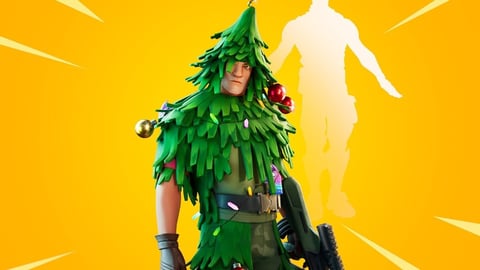 7. Codename E.L.F.
E.L.F. is an older skin in Fortnite! He was first added to the game in Chapter 1, Season 1, which made him one of the rarest skins in Fortnite for a long time. However, to the disappointment of many OGs who owned the skin, he came back to the item store where he cost 1,200 V-Bucks. However, it was also removed from the item store again and is now also only available in the Polar Legend Pack for 20 bucks. Nevertheless, it's an extremely cool skin, and we advise you to get it.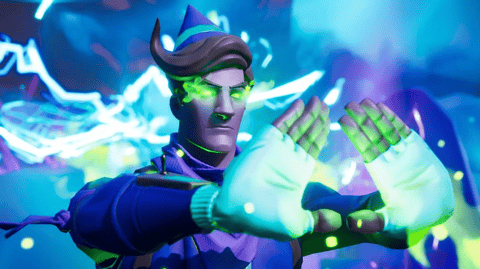 6. Snowbell
What would Codename E.L.F. be without a lovely female elf by his side? In fact, the skin was born from a Fortnite concept by Fortnite community creator D3NNI. We have to honestly admit that she looks extremely cute with the hat, green dress and yellow tights. So far, she has only been seen twice in the item store, which makes her a relatively rare Fortnite skin to add to your list. When she reappears, you can buy her for 1,200 V-Bucks in the item store. So grab it should you see her in Fortnite this winter!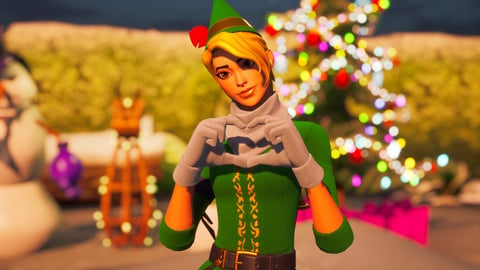 5. Jolly Jammer
Jolly is part of the Cozy Command set, but out of all of these skins, she's our favorite! Not that we don't think the other skins are pretty, but her short dark hair under the pom-pom hat and sassy features just give her a special touch. Plus, you can choose between four skin variants, which is quite a lot for an unusual skin that only costs 800 V-bucks. These include Jolly in a red jumpsuit with a Christmas llama on her belly, one in a festive camouflage pattern, a yellow and white variant, or covered from head to toe in Christmas patterns like snowmen and snowflakes.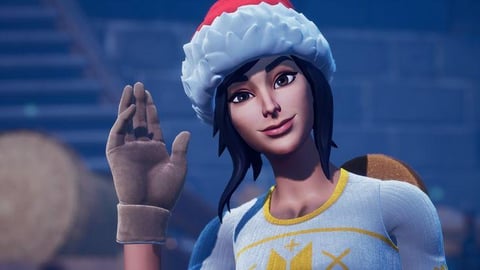 4. Wooly Warrior
Wooly Warrior is a free rare outfit that you could also get during the Fortnite Winter Event in December 2019. Like Lt. Evergreen, all you had to do was enter the Winterfest hut and open the big green gift on the left side of the hut, and a Fortnite character in a mammoth costume popped out. It reminds us a bit of Manny or Ellie from Ice Age, doesn't it? Hopefully we'll get another wintry event this year with cool free Fortnite skins!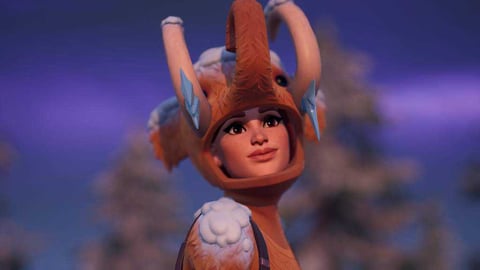 3. Snowmando
The Snowmando is another skin you could get for free in Fortnite if you completed the 2020, 9 of 16 Operation: Snowdown Challenges. Presumably, this skin will never appear in Fortnite again, so congrats if you earned it back then. Personally, we love the little snowman with the pointy carrot nose, even if it is a bit large in terms of hit-box visibility.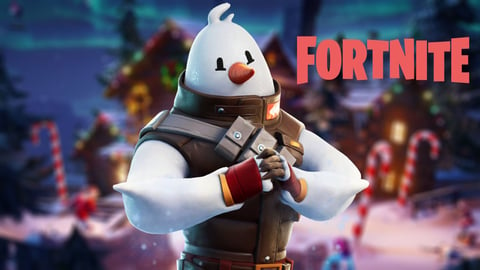 2. Gingerbread Raider
If you love to eat gingerbread, this skin suits you well. Plus, we all love the Renegade Raider. It costs 1,200 V-Bucks and was last available for purchase in December 2020! Let's hope that this colorful gingerbread will appear in the item store again this year. We want to have it!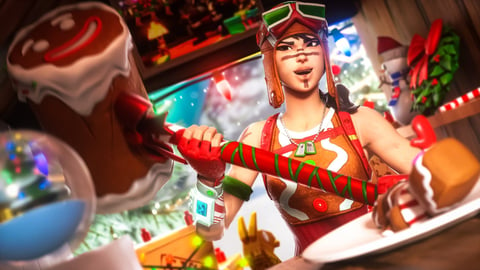 1. Yule Trooper
The Yule Trooper is definitely one of the coolest Christmas Fortnite skins that have ever seen the light of day. I mean, it's not very Christmasy and could almost pass it off as a Halloween skin, but at least it has a Christmas hat and suit! Who wouldn't like to get a present from this Santa Claus copycat? He was last seen in the item store over a year ago. If he shows up there again this year, you can grab him for 1,500 V-Bucks.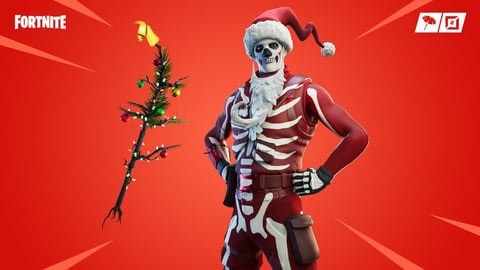 Those were the best Fortnite skins! You can find even more festive skins for special holidays or cool events here: