Want to play spooky horror maps with your friends in Fortnite? Then you are right here. Because we have a list of the best Fortnite horror map codes for you.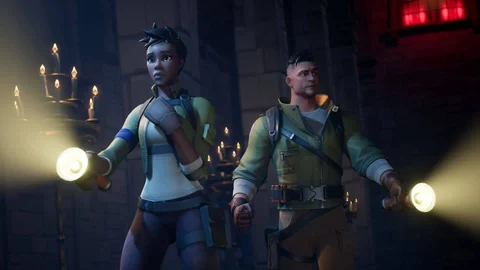 We have an exciting list of Fortnite Horror Maps that will scare you. Do you dare to challenge these creative islands? Then stay tuned.

Horror Maps explained in Fortnite
Horror Maps in Fortnite are actually pretty easy to explain. They lead players through spooky locations where they have to solve puzzles or escape from an enchanted place.
These chilling horror maps create a spooky atmosphere that will keep you in suspense. And we have selected the most exciting Horror Maps for you.
The Best Horror Map Codes in Fortnite
Here is our list of the best Fortnite Horror Maps. To play any of these maps, simply enter the code in the Fortnite "Island Code" section and you're good to go.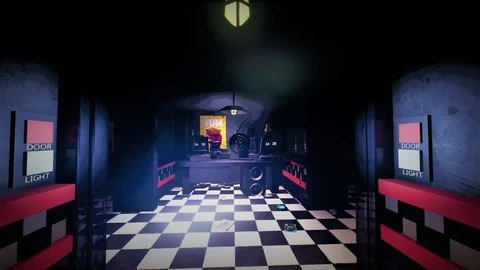 Dead By Fortlight Horror Map: 8099-5981-3796
The creator of the map took the idea from the game "Dead by Daylight" and brought it to creative mode and gave us this bloody map. There's a giant slasher roaming the map with an infinity blade that's out to kill you! But you can hide in fields and you have to work together with your friends to destroy all generators and escape from the monster.
The Apartment Horror Map: 9833-8062-2391
If you're a fan of Jumpscares, then this is the ideal card for you, which will make you scream and hold your breath. You find yourself in an apartment where every corner is more spooky and spooky than the next. The player is guided through a narrative path through the map, and is forced to seek out locations that are even more terrifying the further they advance.
Junji Ito Maniac House Horror Map: 9800-8851-4190
Neighbor Metaverse Studios has released a new trailer to announce Junji Ito Maniac, a horror anime releasing on Netflix in January 2023 for Fortnite Creative. Within the map, players are guided through five custom maps that bring together some of the most chilling creatures from the Netflix anime, including the macabre giant balloon heads.

Emily Wants To Play Horror Map: 3959-2728-0956
In Emily Wants To Play, the player is disguised as a deliveryman and is tasked with delivering food to a house. As soon as he enters the house, the door is locked behind him. So he is trapped in the house and looking for a way out. As you explore the house, you feel that someone or something is following you all the time. Different rooms have different pieces of advice that you shouldn't follow.

Jigsaw the Nightmare 2 Horror Map: 9342-7586-1491
This card is a must-have for players of the popular Saw series. Players must explore a dark and mysterious tunnel and try to solve Jigsaw's clues, just like in the movies. The goal is to solve the murder, but maybe it's just about surviving the game...
And that's it. We hope you like our little map selection.
For more on Fortnite
This article contains affiliate links which are marked with [shopping symbol]. These links can provide a small commission for us under certain conditions. This never affects the products price for you.