Fortnite has banned esport player Clix for teaming up with an opponent during a match, disqualifying him for the next 14 days.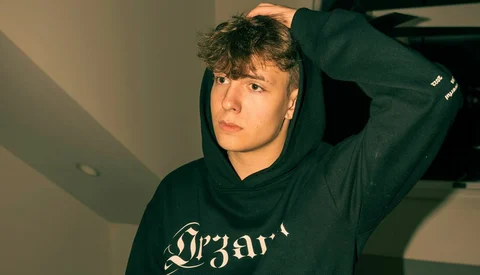 There's probably hardly anyone in Fortnite who hasn't heard of Cody "Clix" Conrod. The 18-year-old is one of the biggest Fortnite streamers and competitors, but has now been banned from the game just before the upcoming NA Grand Finals and LCQ for the Copenhagen LAN.
Now the streamer started his own #FreeClix campaign on Twitter. But was he rightly banned?
Why Is Clix Banned From Fortnite?
In a stream where he commented on his ban, Clix stated that he was banned for 14 days and also explained the extent of his ban: "This means I can't participate in the FNCS Grand Finals and I can't participate in the next FNCS in a month, which means I can't go to the LAN event."
The suspension states that he was suspended for "teaming up with a competitor". He then showed the replay of the game he was banned for, in which a streamsniper first shot at him in-game to deal damage and then threw heal items at Clix to heal him.
Clix also showed the Twitter profile of the stream sniper in his stream, calling himself a "Number 1 Clix Hater" in his bio and saying the player did it on purpose so the Fortnite pro would get a ban.
While he said he was angry at the stream sniper, he admitted that he actually broke the rules when he picked up his items after eliminating the stream sniper. Still, Clix thinks two weeks ban is a bit harsh. "I'd be happy with seven or three days or even a warning, just that I can play the next FNCS", he said.
Get some of the best gear for gaming right here on Amazon!
He figured that maybe Epic had only seen the replay of the match where it looked like Clix was really cooperating with the opponent, but in the stream he was visibly angry with him and tried to stop the stream sniper from doing what he was doing.
He then defended himself and explained that he meant no harm to Epic: "I'm not trying to anger Epic, but rather disappointed that I received a consequence from someone else's actions that I couldn't even control."
So far Epic has not commented on Clix's statement and it remains to be seen if the young pro will be able to participate in the next FNCS. As soon as there is an update, we will of course let you know.
This article contains affiliate links which are marked with [shopping symbol]. These links can provide a small commission for us under certain conditions. This never affects the products price for you.