A new Fortnite XP glitch has surfaced that rewards players with thousands of XP in no time. So perfect for those just working to complete their Battle Pass.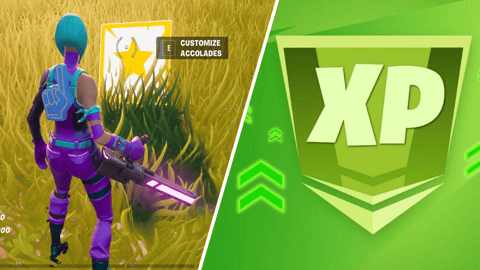 A new Fortnite XP glitch has once again appeared in the game that lets you farm a lot of XP in a short amount of time. The bug allows players to repeat an action as many times as they want, gaining XP each time, so they can earn thousands of experience points in a very short time.
Some players who have exploited the glitch for several hours report that they have easily levelled up to 200, completing their Battle Pass.
In this article, we'll explain how to perform the Fortnite XP glitch and use it to level up.
Fortnite: Fast Levelling With XP Glitch
The XP glitch is only possible on a very special creative mode map. As with many other glitches, you have to perform several actions before you can activate it. The map code for Creative Island is 4985-7724-5093.
Get some of the best gear for gaming right here on Amazon!
To activate the XP glitch, simply follow the steps below:
Enter the code 4985-7724-5093 in the Island Code section.
Enter the map
Go to the right front corner of the island.
Look to the right and build 16 floors.
Then build 5 stairs.
Then build a floor and build two stairs up.
Build one more
On the floor turn left and build 2 ramps.
On the floor you will now find a small question mark that you have to interact with.
If you interact, you will return to the respawn room and get an XP boost.
This may sound more complicated than it is. If you're having trouble, you can also just follow the steps in this video to earn the XP:
In the video you are shown a total of 3 glitches on the map. If you want to do the glitch above, just fast forward to minute 4:55 in the video. The glitch takes a little time, but it might be worth it in the end!
How Much XP Do I Need To Complete The Fortnite Battle Pass
In this season, 80,000 XP equals one level. If you want to unlock all Battle Pass skins, including the Super Styles, you need to reach level 200, which means you need to collect 16 million XP in total.

Epic Games has not yet commented on the glitch. If they find out about it, there is a good chance that the players who exploited the glitch will have their XP deducted or their account even banned. So doing it is at your own risk.

This article contains affiliate links which are marked with [shopping symbol]. These links can provide a small commission for us under certain conditions. This never affects the products price for you.