A new Fortnite XP glitch has surfaced that rewards players with thousands of XP in no time. So perfect for those just working to complete their Battle Pass.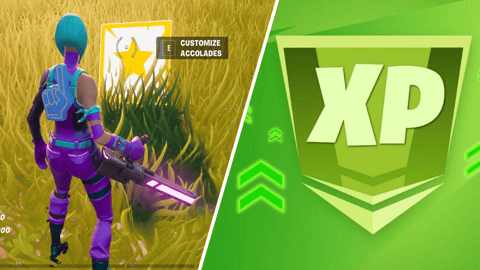 A new Fortnite XP glitch has appeared in the game again, which lets you farm a lot of XP in a short time. The bug allows players to repeat an action as many times as they want while earning XP each time, allowing them to earn thousands of experience points in a very short time. Some players who exploited the glitch for several hours report that they easily leveled up to level 200, thereby completing their Battle Pass.
In this article we are going to tell you how to perform the Fortnite XP Glitch and level up with it.

Fortnite: Fast Leveling With XP Glitch
The XP Glitch is only possible on a very specific Creative Mode map. As with many other glitches, you must perform several actions before you can activate it. The mapcode for the creative island is 6522-5523-7492v11.
To enable the XP glitch, just follow the steps below:
Enter the code 6522-5523-7492v11 in the Island Code section
Enter the map
Wait about 10 - 20 minutes (this will increase the total XP you get once you use the glitch)
There is an AFK button on the back wall of the map. Interact with it and you'll earn two XP per second
From there, go into the "Loot" rift. In this room you will see some Fortnite weapons
Select the Grappler
Go through the rift to the main room. There you will find the lettering "Sky Colors" on the right side. From there, go to the orange box on the far right and hit it once with the pickaxe.
Then jump onto the loot building with your grappler
Go to the left side to the snowman and from there build nine flights of stairs up
Then build a floor and five more floors leading to the left
Do an emote and it will take you back to the beginning
As you will see, you will now get thousands of XP within seconds. Now you can sit back and relax until you reach your desired XP.
Now that may sound more complicated than it is. If you're having trouble, you can also just follow the steps in this video to earn the XP:
The glitch will take some time, but it will be worth it in the end!
How Much XP Do I Need To Complete The Fortnite Battle Pass
In this season, 80,000 XP equals one level. If you want to unlock all Battle Pass skins, including the Super Styles, you need to reach level 200, which means you need to collect 16 million XP in total.
Epic Games has not yet commented on the glitch. If they find out about it, there is a good chance that the players who exploited the glitch will have their XP deducted or their account even banned. So doing it is at your own risk.

This article contains affiliate links which are marked with [shopping symbol]. These links can provide a small commission for us under certain conditions. This never affects the products price for you.