The third week of the challenge for the Monarch skin is here, and one of the level-up tokens is at the Tow-Away Beach. We'll show you where to find this place.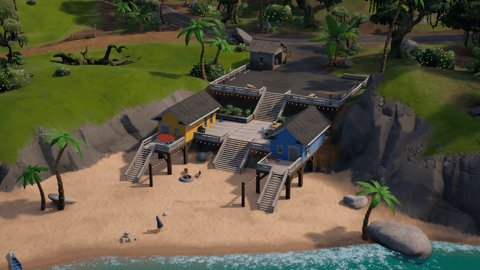 The third week of Challenges for the Monarch skin is here, sending you to seven new locations to find and collect level-up tokens. The first week's quests rewarded players with the Butterfly Wings back bling. Last week, players were able to unlock the Monarch Sheen wrap, and this week, players will receive the gold style for the Butterfly Wings back bling.
The Monarch outfit can be purchased in the Fortnite Item Shop for 1,200 V-Bucks until the end of Chapter 3, Season 1. In addition to Monarch's additional cosmetics and styles, the Level Up Quests also grant 28 XP tiers that you can use to level up your Battle Pass.

Luckily, week 3 of the Monarch quests won't take players to many lesser-known locations, but there's one you probably haven't heard of. One of the level-up markers is in a mysterious location known as the Tow-Away Beach. As the name suggests, it's a beach, but where exactly?
Where Is Tow-Away Beach Located?
The Tow-Away Beach is located in the south-east of the map. It is to the south-east of The Joneses, right by the sea. You can recognize it by the yellow and blue hut that leads down to the beach. There, exactly at the campfire, is the blue level-up token. If you're already in a game, we recommend taking a car or the Spider-Man web shooters and heading to the location. Alternatively, you can take a boat from Sanctuary to the beach.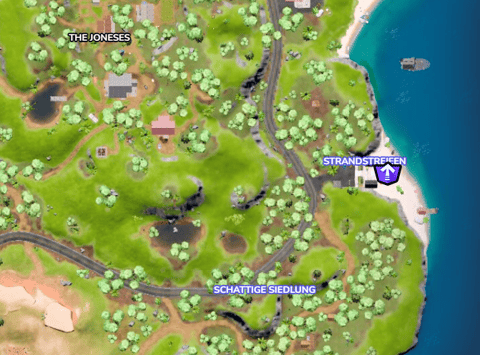 The reward for completing this week's quests is the gold style for the Butterfly Wings back bling, but you must have collected all of the tokens from week 1, 2, and 3 to unlock it. We wish you every success!