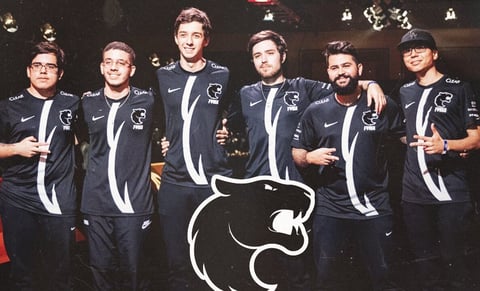 FURIA Esports are the champions of North America for the third time this year. The Brazilian side stomped 100 Thieves in the ESL Pro League Season 12 North America final and left no doubt who the best team was this past week.
FURIA Return to Winning Ways at ESL Pro League Season 12 North America
FURIA keep reaffirming their place as one of the top teams in both North and South America by lifting their third trophy of the year during the "online era". With all events limited to regional competitions, FURIA are representing themselves in the much stronger North American fold, but that doesn't stop them from winning. Not in the slightest.
The Brazilian team had won DreamHack Masters Spring and DreamHack Open Summer in June and August and finished outside of the top 4 just once since the coronavirus forced events to go online. At ESL Pro League Season 12 North America, they finished top again, taking their win tally to three throphies, although they hold a bit of a question mark given the circumstances.
.@furia fans right now: pic.twitter.com/tBRpnpoEbk

— Rivalry CS:GO (@RivalryGLHF) September 27, 2020
In the final, FURIA truly lived up to their name and smashed 100 Thieves, another not at all North American team competing in the region. The Australian bunch came from the losers' bracket and so started with a map disadvantage, which turned into an 0-3 loss quicker than they probably imagined. 16-7 and 16-10 were the results on Vertigo and Inferno that confirmed the title for FURIA.
While FURIA were wilding in North America, their countrymen of Sharks and BOOM were facing off in the South American final. This time the team that held the map advantage did not hold it though as BOOM swept Sharks 3-0 in actual play to win 3-1 overall. Their triumph came on Vertigo (16-8), Dust2 (16-9) and Inferno (16-12). At that rate of improvement, a couple more maps and Sharks could have managed a map.
ESL Pro League Season 12 Europe is next on the schedule. The finals begin tomorrow, September 29, and will conclude on Sunday, October 4.
Stay with EarlyGame for more quality CS:GO content. You can also check our YouTube channel for some visuals if reading's not your main thing.