If you can't connect to the Diablo 4 servers, there might be a technical problem. Here's how to check the server status and what you can try out if you can't log in although Blizzard's servers are online.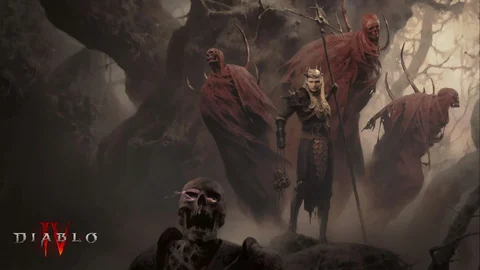 If there is one complaint that many fans have regarding Diablo 4, it would likely be regarding the game's servers. The beta saw numerous issues with the servers, causing players to be thrown into huge waiting queues and getting kicked out of their game once they managed to get in.
While we would all like to believe that these server problems will stop with the beta, that seems unrealistic. Given that Diablo 4 requires players to be online at all times, server issues will presumably plague Diablo 4 during the Server Slam as well as in the months after its release. If you are ever curious if the Diablo 4 servers are down, then you will need to know how to check the status of the servers.
Diablo 4 Down: How To Check Server Status
First and foremost, players who want to quickly and easily check a possible server outage for Diablo 4 should head to the official Diablo Twitter account. While this account is more for promotion and providing updates on the game itself, it will also sometimes tweet out when there are server problems or upcoming maintenance.
If you want a more reliable source for Diablo 4 server reports, then you want to head to DownDetector. This website has sections dedicated to different games, where it will collect user reports regarding the servers for a specific game. If you see user reports spiking for Diablo 4 on DownDetector, then it's likely that the servers are down for most players, and not just you.
Aside from those avenues, there isn't much else you can use to check the server status for Diablo 4. Hopefully, the beta was a learning experience for the developers and the full game will experience far less server issues.
No Connection To Diablo 4: How To Fix Potential Local Issues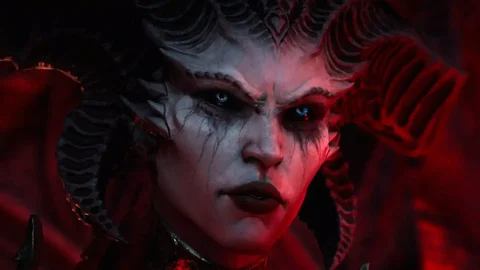 If you're having trouble connecting to the servers, although they seem to be online, there could be a problem with your internet connection or with your device settings. Here are a few things to check if you're having trouble connecting to the Diablo 4 servers:

If you're in touch with friends that also play Diablo 4, ask them whether they have the same problem. If they don't, you can be pretty sure that it's a local problem and not a server-based one
Restart your router
Restart your Xbox, PlayStation or PC
Check the connection settings of your PC or console to find out whether it's connecting properly to your Wi-Fi.
And that's it. Just be aware that there will always be server issues during tests like the beta or Server Slam and most likely also during the first couple of days after the full release on June 6. Millions of players trying to connect to the game at the same time will always cause some problems and long server queues, however this problem should resolve itself after a couple of days.
This article contains affiliate links which are marked with [shopping symbol]. These links can provide a small commission for us under certain conditions. This never affects the products price for you.