XDefiant servers are regularly down and so players aren't always able to connect to Ubisoft's new free-to-play shooter. See here how you can check the server status for XDefiant and see if they are down or running.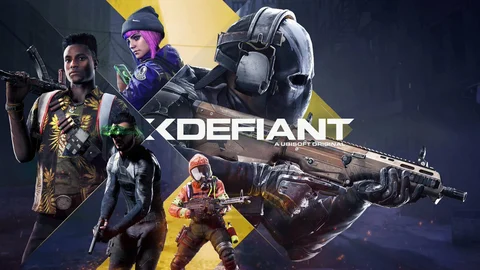 XDefiant is a first-person shooter developed by Ubisoft that features intense competitive gameplay, similar to other popular titles in the genre. The game is a follow-up to Ubisoft's successful Ghost Recon series, but it has dropped the Tom Clancy branding to create a standalone title. XDefiant includes factions from beloved series such as Echelon, Phantoms, and DedSec, which adds a layer of familiarity for players who are fans of Ubisoft's other franchises.
As with many competitive online games, players may experience difficulties connecting to the game due to various reasons. It can be frustrating when players are unable to access the servers and play the game they love. Fortunately, Ubisoft provides a server status page that players can check to see if the game's servers are down or experiencing issues.
By checking the XDefiant server status page, players can quickly determine whether the game is currently inaccessible due to server issues. We show you more options to check out it the servers are down.
If you're a controller player and you want an advantage in shooters like XDefiant, think about gettingn a controller with paddles.
XDefiant Servers – How To Check Server Status
If players are unable to connect to XDefiant, the first step is to visit the game's Help Page and verify that Ubisoft hasn't reported any connectivity problems. This page includes information on common issues players may experience and offers suggestions on how to resolve them.
After checking the Help Page, players should also check the official Twitter accounts for XDefiant and Ubisoft Support for the latest information on any server outages or other connectivity problems. By monitoring these accounts, players can stay informed about the status of the game's servers and know when they can expect to be able to play again.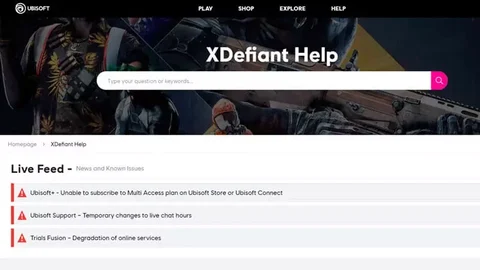 Here are all the available options you can use to check if the servers of XDefiant are experiencing downtime:
Official Channels: Monitor XDefiant's official social media accounts (Twitter, Facebook, etc.) and Ubisoft forums. They frequently post updates about server status, scheduled maintenance, and unplanned downtimes.
Ubisoft Connect: Sign in to the Ubisoft Connect application and check for any notifications or updates related to XDefiant's server status. The app typically offers real-time information on server availability.

Third-Party Websites: Websites such as Downdetector or IsTheServiceDown collect user reports to identify trends and confirm server outages for various online services, including XDefiant.

Community Forums: Check popular gaming forums like Reddit or other community platforms where players frequently discuss the game's status. If numerous players are experiencing problems at the same time, it's likely that there is an issue with the servers.

In-Game: If you are able to access the game but cannot join matches or connect with friends, there may be server problems. Error messages or longer-than-usual loading times may also indicate server issues.
Remember that if you are having difficulty connecting to XDefiant, it may be due to local network problems, not only server issues. Before assuming that the servers are down, make sure to check your internet connection and restart your router or modem if necessary. Furthermore, you may wish to ensure that your game and Ubisoft Connect client are up to date with the most recent versions.
It's worth noting that most Ubisoft multiplayer games, such as Rainbow Six Siege and Division 2, have their own dedicated server status page. Since XDefiant is still in the Closed Beta phase at the time of writing, the developer of the Assassin's Creed series is likely still preparing for server maintenance. However, Ubisoft may launch a dedicated server status page for XDefiant once the game is officially released.
This article contains affiliate links which are marked with [shopping symbol]. These links can provide a small commission for us under certain conditions. This never affects the products price for you.