The Baldur's Gate 3 release date was revealed and gives us something we don't get often: A release that's not postponed but actually comes earlier than previously announced!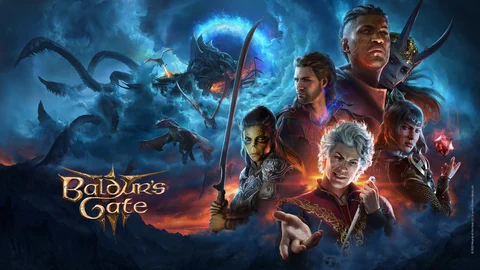 It happens all the time: there's an announced release date for a game, everybody gets excited and as the release date approaches, more and more bad news tend to surface. Games are postponed all the time, some even without having a concrete release date, like Dragon Age Dreadwolf. The original release date for Baldur's Gate 3 was August 31, 2023, but in a community update, the devs announced the opposite of a delay.
Baldur's Gate 3 Release Date Will Be Earlier Than Announced
After almost six years in development and ten years after Baldur's Gate 2 Enhanced Edition, Baldur's Gate 3 will finally be released. In the latest community update they told us all there was left to know about the game, including new Origins and Companion characters, the level cap, new difficulty settings and so much more. But most importantly: They revealed a new release date.
Baldur's Gate 3 will be released on August 3, 2023, for PC and September 6 for PS5. So for PC players it will be available nearly a month earlier! Yeah, PS5 users will have to wait a few weeks longer, but the justification seems more than reasonable.

Baldur's Gate 3 is targeting 60 frames-per-second and we're close to achieving that on the platform but need a bit more extra time. We don't want to compromise on quality, and feel it would be a shame to downscale to 30fps or make other compromises to hit an arbitrary date.
Furthermore, they explained that the benefits of a short delay (looking at you, Dreadwolf) simply outweigh the detriments of a rushed PS5 or Xbox version just to meet a selected date.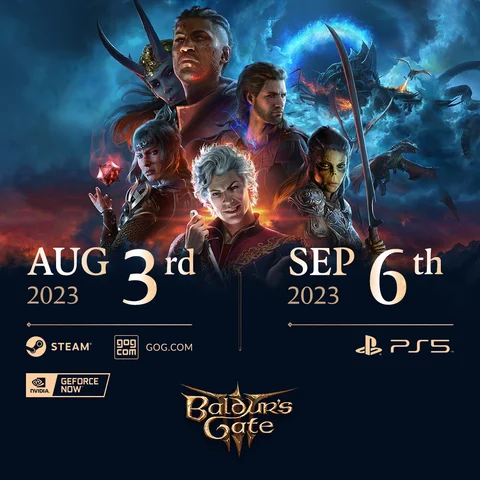 It seems like the devs of Baldur's Gate 3 are pretty confident about their game and just don't want to delay a finished game more than necessary. On the other hand, it surely will be good for the game not to be released too close to the much-hyped Starfield. And while PC and Xbox can take off into space on September 6, PS5 users will have Baldur's Gate 3 just for themselves.

And Baldur's Gate 3 will be massive. The cinematic sequences alone offer up to 174 hours – you could watch every season of Game of Thrones in that time TWICE! And the dialogue in these cinematics contain more words than all three Lord of the Rings novels combined. So there will be a tremendous amount of choices and consequences for players, as well as an impressive variety of 12 classes, 46 subclasses, 11 races and 31 subraces.
If you're now anxious for Baldur's Gate 3, don't worry; it's in early access on Steam for $50 until the full release on August 3.

Will Baldur's Gate 3 Release On Xbox?
For the Xbox Series X and S there is no release date at the moment as there seem to be some issues with the multiplayer and split screen on the S-series. The devs promised to update us on this topic as soon as they can and to release Baldur's Gate 3 for the Xbos X|S as soon as the game's version is finished.

It's not common for PC players to be the first to get the game. Usually we'll have to wait long. For crappy ports.
This article contains affiliate links which are marked with [shopping symbol]. These links can provide a small commission for us under certain conditions. This never affects the products price for you.