There are three total editions of Baldur's Gate 3 that fans can buy, with the Deluxe and Collector's Editions being the most expensive. We'll show you the differences between the different editions.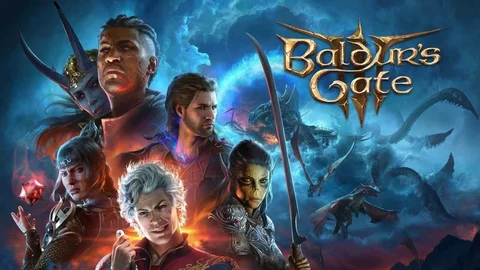 2023 is finally the year that Baldur's Gate 3 came out of early access and fully released to the public, an incredible 23 years after Baldur's Gate 2. The PC version for the sequel to the legendary RPG series came out on August 3, 2023, with the PS5 version following on September 6.

Baldur's Gate 3 Best Class: Complete Tier-Ranking
The standard version of Baldur's Gate 3 only comes with the base game and nothing else. However, you can purchase two additional versions, the Deluxe Edition and the Collector's Edition. If you're curious about what is in these editions and how much they cost, keep reading to see everything you need to know.

Baldur's Gate 3 Deluxe Edition Explained
First off, there is the cheaper of the two editions. The Deluxe Edition, which is digital only, has been confirmed to cost $80. Being digital only, it is obviously only available in online stores. You can pre-order it already for PS5, where the game will launch on September 6.
If you decide to purchase the Digital Deluxe Edition, you will receive the following in-game items for Baldur's Gate 3:
Divinity Bard Song Pack
PC or PS5 Dice Skin
Paintings from Rivellon collection
Adventurer's Pouch collection (supplies and potions to get you started)
Digital soundtrack for Baldur's Gate 3 from composer Borislav Slavov
Digital Artbook
Digital Character Sheets that go in-depth for each character in Baldur's Gate 3
Mask of the Shapeshifter (allows you to access the character creator anytime you wish)
Cape of the Red Prince (cloak gear piece)
Lute of the Merryweather Bard (playable instrument)
Needle of the Outlaw Rogue (dagger weapon)
Bicorne of the Sea Beast (headgear piece)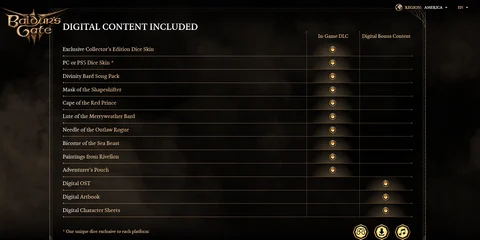 While the items sound pretty cool, probably most D&D fans are hyped for the character sheets! You could open up your own story with them and your friends.
Baldur's Gate 3 Companions: All Party Members And How To Get Them
Baldur's Gate 3 Collector's Edition Explained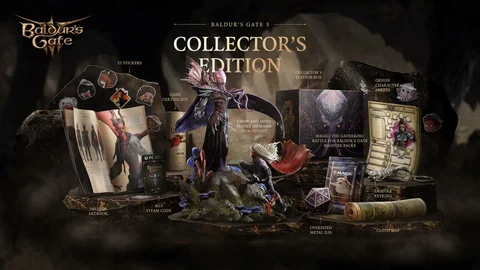 Finally, we have the Collector's Edition, which costs a whopping $270 and is only available as a physical pre-order. If you want to buy the Collector's Edition, you will receive all the items that come with the Digital Deluxe Edition in addition to the following content:
Digital copy of Baldur's Gate 3
160-page Hardcover Art Book
Cloth Map of Faerûn
Battle Diorama of Mind Flayer vs. Drow (25cm, and guess who the Drow is? Drizzt of course)
Baldur's Gate 3 sticker sheet (32 stickers)
Tadpole Keyring
Magic: The Gathering Battle of Baldur's Gate Booster Pack
Oversized Engraved Metal D20
Official Certificate of Authenticity
Collector's Edition Box
If you want to spend an additional $200 bucks to the Deluxe Edition is up to you. But damn are these some cool extras you're getting here! There's little time left for your chance to pre-order it, so roll your D20 to make a decision!

Baldur's Gate 3 Servers down? How To Check Server Status

Will you have a play through with the bear scene?
This article contains affiliate links which are marked with [shopping symbol]. These links can provide a small commission for us under certain conditions. This never affects the products price for you.