In Baldur's Gate 3 romance as well as lust are part of the game. To depict that on screen, the actors of the companions had intimacy coordinators on set.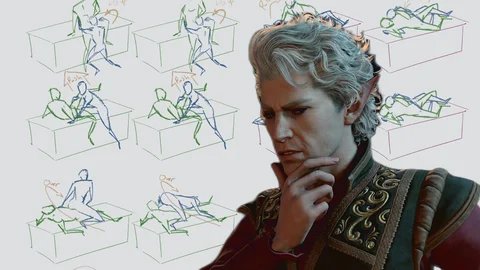 Baldur's Gate 3 sets new standards in more than one thing. Just think about the 17,000 endings and the vast variety of choices you're able to make throughout the game. Quite a lot of these choices will affect the relationship you have with your companions. Some of these choices will lead to a romantic and intimate relationship with one or maybe more of your companions.

For these scenes, Larian Studios got some help to deliver authentic cinematics and to make the actors involved not feel "yuck".
Actors Had A "Sex Coach" For Adult Scenes
In an interview with BBC Newsbeat Jennifer English, who voices and plays Shadowheart and Devora Wilde, who brings Lae'zel to life, talked about the difficulties of acting in a game. One of the bigger problems is that unlike in a TV-show or movie, there is no set that makes the scene more immersive and no costumes to get a feeling for your role. Just the black motion-captureing suits.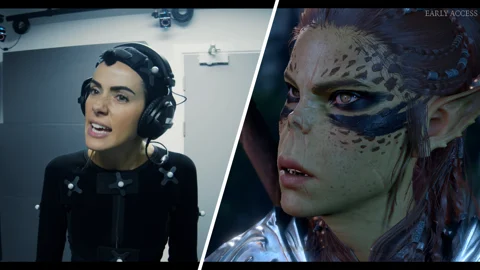 Scenes including romance, intimacy and sex are pretty weird to film anyway. It is a common practice for movie productions to employ specially trained intimacy coordinators. These people are usually on set to ensure that sex scenes don't lead to harassment or make the involved people uncomfortable.
Because sex scenes used to be improvised by the actors, it could often lead to some borders of consent being crossed. Since intimacy coordinators are established, sex and other intimate scenes are choreographed just like fighting scenes.

And that truly helps the actors. Jennifer for example states that "I never felt 'yuck' in a recording session at all. And I've got quite a low 'yuck' threshold". While it is common to have such coordinators on movie sets, Larian Studios is probably the first to use them on a video game production. But hopefully not the last, as Larian Studios said they're hoping others will follow in their footsteps.

Since there are different races to play as in Baldur's Gate 3 there are also different sizes of the characters, just think of halflings or gnomes who sure want to have a little pleasure and fun too. And then there's the bear. Acting out this scene was either the weirdest or funniest experience for the people involved, I can't imagine it to be somewhere in between. But that would be a story from Neil Newbon we'd all like to hear.

No matter what your opinion on this may be, you have heard of it and Devora thinks it's hilarious:

This article contains affiliate links which are marked with [shopping symbol]. These links can provide a small commission for us under certain conditions. This never affects the products price for you.