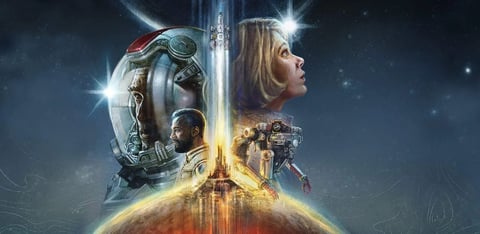 Bethesda and Xbox just revealed an exclusive game coming to the console next November called Starfield. It looks like an absolutely massive, sci–fi RPG that's sure to draw a lot of attention. We've got the Starfield release date and reveal trailer right here.
Xbox's purchase of Bethesda shook the gaming world to its core. Many feared what this meant for the future of Elder Scrolls and Fallout - would they become exclusives or not? Well, at least one exclusive has just been announced during the Bethesda and Xbox E3 showcase. It's called Starfield and it looks promising; an open–world (or should I say space?) RPG for the next generation of gaming. We've got the Starfield reveal trailer and release date right here, details below.
Where can you watch the Starfield Reveal Trailer?
Why, right here on EarlyGame of course:
Wow, we think this will be like No Man's Sky with actual triple-A development time and plot. This could be absolutely huge for Xbox and Bethesda, but unfortunately, we will have quite a wait before it's released.
What is the Starfield Release Date?
Starfield is going to be released on November 11, 2022. This was just revealed at E3 during the Bethesda and Xbox Showcase. It's great to have a release date, but...yeah you'll have to wait a bit for this title, we're afraid. That is great news from one perspective though - it means this will almost certainly be next-gen exclusive, which means it won't be limited by older tech.
Are you keeping up to speed with E3 this year? So are we. Here are some stories in case you missed them:
Are you getting as hyped during E3 as we are? Let us know what's got you most excited so far on Facebook and Twitter, and don't forget - you should join MyEarlyGame today for a customizable new experience, loads of giveaways, and even exclusive tourneys.