Two weeks ahead of the release of Resident Evil 4 Remake, it looks like physical copies of the game have made it out there. Beware of spoilers popping up!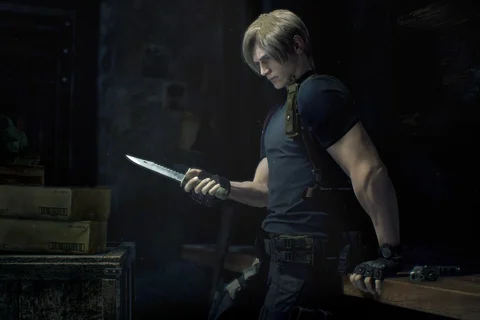 Resident Evil 4 remake is coming in two weeks and damn am I pumped! If you're just as excited as me, you should probably stay away from the internet though, especially if you haven't played the original. It looks like physical copies of the game are already out there, so spoilers are bound to pop up soon.
This case has been first reported on ResetEra, every gamer's favorite place on the internet. It looks like this is somehow connected to retail outlets giving the game out early, whether intentional or not.
Physical copies of games, especially AAA titles, leaking early is pretty common these days, and unfortunately it happened to Resi 4 too. Well, unfortunate for those who will potentially be spoiled in the coming days. Streams, videos etc. of the game are bound to hit the internet soon. It looks like nothing is out there yet though.
Here's hoping that there won't be any spoilers. Even though this is a remake, recent trailers have showed that there will be some major changes from the original. And if you didn't play Resident Evil 4 and are gonna get the new version (lucky you!), then this could really ruin the party.