A Ubisoft insider claims that Far Cry 7 will focus on online gaming. Could Far Cry 7 be a live-service game?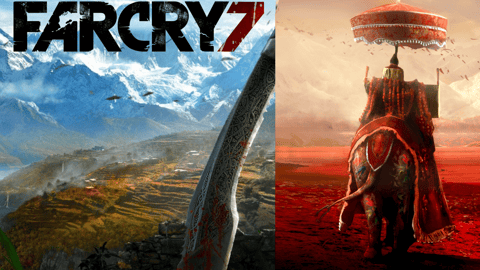 Far Cry 6 was barely just released, and here we are... writing about Far Cry 7 already. It's also not like Far Cry 6 is exactly lighting the world alight. After we were unsure what to expect from the new game (yet mostly thinking Castillo would turn it into a memorable one), the reviews since release have been mixed. Simply put: Far Cry 6 is more of the same, with some standard upgrades that come with time, experience, and better tech.
You'd think that UbiSoft would now take a breather and maybe try to bring us something special with Far Cry Lucky Number Seven... and it does look like they're rethinking the game at least a little:
Far Cry 7 Will Be Online-Focused
An inside source from the game's development spoke to Axios, and claims that the game will be "more online-oriented". This is not a singular report either, since Bloomberg's Jason Schreier reported that the next Far Cry will "go in a radically different direction" on his podcast all the way back in June.
On top of that, Ubisoft already confirmed that the next Assassin's Creed game – Assassin's Creed Infinity – will be a live-service game, rather than another bi-yearly release.
Does this suggest that Ubisoft have learned from their mistakes? Are they maybe realizing that games like Fortnite or League of Legends do better, and are economically more viable than releasing a new game with a new campaign year after year? Maybe the recent backlash to EA Sports' FIFA 22, and CoD: Vanguard is making them rethink. Gamers seem to be catching on to developers cash-grabbing with big IPs year, after year, and, judging by the reactions to Far Cry 6, Ubisoft won't get many more chances at making Far Cry relevant again. A live-service Far Cry could be just what they need, and lucky number seven might be just the time to do it.
Folks, let's be real here: Nobody likes ads, everybody likes raffles and we all wanna feel special. Right? Sign up for MyEarlyGame and you get just that: No ads, the content you wanna see & a chance to win free stuff. No brainer, really.