It has been revealed that the FBI has recently used a Nintendo Switch to solve a missing-persons case.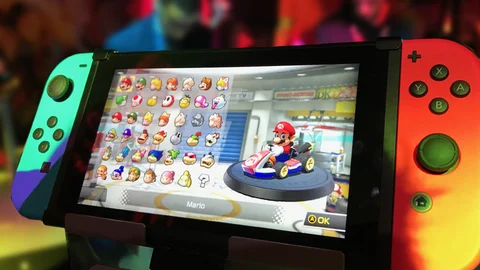 Trigger warning: the following article includes themes of abduction and child pornography. If you don't want to read about that, please click away. The child has been rescued.
In August 2022 a missing-persons case was solved thanks to a Nintendo Switch. A 14-year-old girl from Virginia went missing from her home – thankfully, with the combined efforts of the FBI, a friend of the girl and Nintendo, she was found eleven days after disappearing.
According to court documents, the girl was abducted by then 28-year-old Ethan Roberts. The man befriended her on the internet before going to Virginia himself to abduct her, bringing her to his own home in Arizona where he forced her into child pornography.
Nintendo Switch Online Notification Saved The Girl

Roberts allowed the girl to bring her Nintendo Switch. As reported by ABC15, when the girl connected her console to her captor's Wi-Fi to "watch YouTube and download a game" a friend of her's got the notification that the missing girl was online.
The girl's friend notified authorities and the FBI was quick to get in contact with Nintendo, getting the IP address that ultimately led them to Roberts.
While it's common practice to use devices like smartphones to try and track down a missing person, no one had thought of a handheld console at this point. Thankfully, it did the trick in the end and the abducted girl was rescued.
According to the Attorney's Office for the Eastern District of Virginia's press release, Roberts was sentenced to 30 years in prison for production of child sexual abuse material.