In Honkai Star Rail, there is so much more than just finding the perfect build for a certain character or clearing the existing content in the most efficient way. If you take a closer look, there is a bunch of lore, that wants to be discovered and talked about. Potential new characters are hiding in the shadows of secrets and hints all over the map, within trailers and books. One of them is Elio.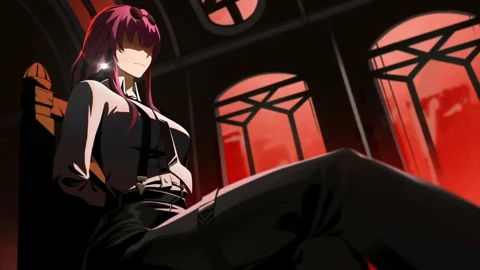 HoYoverse is putting a lot of effort into Honkai Star Rail, by giving us new content and updates every other week. Next to gameplay related things however, HoYoverse is basically creating a whole new world for us to explore, including its history and secrets. How about we start to pay attention to all the details and appreciate the game for more than its stunning character designs.
A big part of the Star Rail lore are the Stellaron Hunters. Especially after Kafka's release, each and every player heard of that name by now, but who are the Stellaron Hunters and even more important, why is every one of them referring to Elio at some point?
He has to be quite influential, right?
Honkai Star Rail Lore: Who Is Elio?
If you made your way through the entire Star Rail main story quest, you definitely stumbled across the name "Elio". Especially in the context of the Stellaron Hunters, Elio is quite a big deal. All the members, refer to him at some point and completing their missions is his name.
Everyone needs a Pom-Pom in their lives!
The Stellaron Hunters
The Stellaron Hunters are a faction in Honkai Star Rail. They are a mysterious organization that collects Stellarons. They are said to work against the Interastral Peace Corporation. Part of the Stellaron Hunters are: Kafka, Blade, Silver Wolf, Sam and most importantly, Elio, since he is said to be the founder and leader of said fraction. Sometimes, he is known as "Destiny's Slave".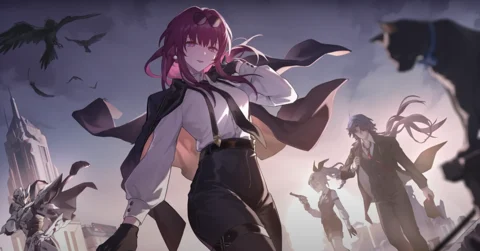 Herta describes Elio as:
"A maniac who claims he can see destiny, leading a bunch of wild lunatics in pursuit of the most dangerous objects in the universe!" — Herta about Elio
No one really knows if that is the truth, however all the members of the Stellaron Hunters believe in the power of Elio and claim, that he is in fact able to predict or change the future. This theory is definitely supported by how organized and calculating the Hunters are acting and how well they managed to lure the Trailblazer and the Astral Express Crew to Xianzhuo Luofu.
Elio's Appearance
So far, the exact appearance of Elio is still unknown. However, if you take a closer look at the existing trailers, you will notice that there is already someone who continues to appear in almost every picture of the Stellaron Hunters, who can be seen licking his paws at the side of a scene.
If you're a cosplayer, you should certainly consider your next project to be Kafka! This sword looks like the perfect weapon for her!
Don't worry, you didn't misread that last bit and yes, by paws I mean the ones, that animals have and in that case, the ones cats have. Did you notice him in the picture above, quietly sitting in the right corner?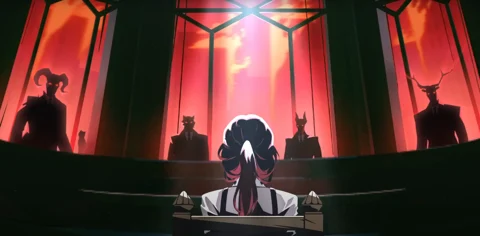 Or maybe here, in the newest Star Rail trailer, how he is observing the scene from behind the window and protecting Kafka?
In fact, it is pretty likely, that Elio really is the cat, that is appearing over and over in the same picture as the Stellaron Hunters! Even in Kafka's Splash art, Elio can be found walking next to her.
Other possibilities are:
The cat just belongs to Elio and is supposed to observe his servants.
The cat is just one of Elio's forms, and he can switch in and out of his feline body.
No matter, how Elio may appear later on within the story, it is safe to say, that this little cat, has something to do with it. As of right now, you should keep an eye out for black cats, no matter where you go, in game and in real life.
This article contains affiliate links which are marked with [shopping symbol]. These links can provide a small commission for us under certain conditions. This never affects the products price for you.