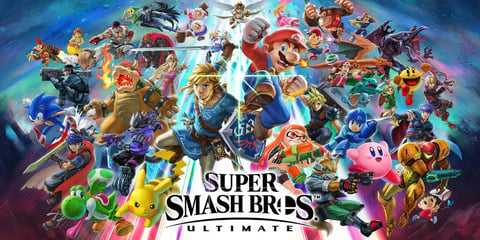 It is often said that online friendships are nothing special. More of an acquaintance than a friendship, because you're merely playing a game with strangers. Also, let's not forget: Beware of strangers from the internet! Well... today I'm going to tell you how I turned online friendships into real friendships that I wouldn't want to miss.
Where should I even start? I think the best point to start with is myself and this fact: I'm a huge Nintendo fanboy! Mario, Donkey Kong and Co are among my favourite video games of all time. From the GameCube to thecurrent Nintendo Switch, I've played on all Nintendo consoles. Accordingly, the Super Smash Bros series - the great crossover of Nintendo characters - is an absolute highlight for me.
When the latest installment Super Smash Bros. Ultimate was teased and announced in Spring 2018, my hype was at peak levels! This game was what I and many Nintendo fans had been waiting for: Smash Bros is finally coming to the Switch! With every new trailer, with every new Nintendo Direct presentation and with every new character reveal, my anticipation grew bigger and bigger. At this time, I couldn't have imagined that the game would later have a big impact on me personally. I just wanted to have fun like with any other video game.
I actually had some plans for myself with this title: I intended to become more competitive. After only playing casually against CPUs in Smash Bros Brawl on the Wii, this time I wanted to find a character as my main. I wanted to learn and get better at the game. It wasn't about being the very best like no one ever was (hello, Ash) or going pro. Fun was still my priority... competitive fun.
No sooner said than done: I was at the point of trying out a few characters until I decided on my main. The Pokémon Trainer was my choice and I found myself on Discord matchmaking servers in early 2019, looking for opponents online and playing with other players.
This is also how I met a few new people and through contact with a training partner. I got into the clan scene. I slipped into the clan scene by chance, but, as one of the first members, I became one of the leaders as well. Unfortunately, this clan didn't last that long and was disbanded after a few months. It was important nonetheless because through the membership and my role as leader I got to know more players and other clans – including my current one.
Through the contact to the clan scene I became a part of the German-speaking Smash Bros. community in some way. But there was something else besides gaming via online mode and chatting on Discord: offline tournaments and esports events. I already knew about them because I had watched Smash tournaments on Twitch often enough, but it never played a big role for me.
I mean: I could play the game comfortably from home with others, easy-peasy. I just wanted to have fun and that´s what I had online. Wifi Warrior forever, right? Besides, "I don't know anyone there anyway, why should I go to this?" The typical thoughts of a rather introverted person like me.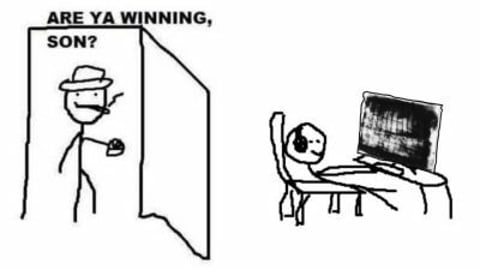 Yet one day it just so happened that I "had the courage" (yes, that's how I would put it) to go to a Smash Bros. offline event. As expected, I was quickly out of the tournament, but I still played and chatted with other participants afterwards. It was fun, it really was a great experience for me. But still, I didn't know afterwards if and when I would do it again. No need to go to almost every tournament near me from this point on, right?
A lot changed for me shortly afterwards, though: In September 2019, I was contacted by a clan leader friend, and he asked me if I would like to join their clan. This was very unexpected and came out of nowhere for me, but I was very happy about it and agreed. I didn't expect what consequences this decision might have – but I didn't regret it.
I got acquainted with all the members, was warmly affiliated and settled into the new group quickly and well. I interacted with those people on Discord almost daily from then on, and some of them even came from my region. After chatting regularly online, I wanted to meet these friends in real life. So I attended an offline event again... and again, and again, and again.... I had arrived in the Smash Bros community and became a part of it.
Now, I write almost daily with some very close friends, I spend time with my clanmates on our Discord and I keep in contact with many other people I have met through the game via the internet. It's not the same as meeting people in person, of course, but it's not the worst either.
It's been more than two years now since Super Smash Bros Ultimate came out – I would have never expected a Nintendo game to leave such a mark on my circle of friends, but here I am exactly at this point. I met my best friends through this game and that´s what I'm grateful for and I wouldn't want to miss it anymore.


You can find more personal insights and experiences from us EarlyGamers with gaming and Esports here: