Genshin Impact version 3.5 has just been released and with it two new characters. Dehya was already known to most, but she has not yet found many fans as a playable 5-star character in the game.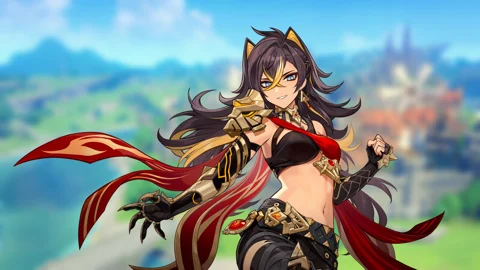 Genshin Impact 3.5 is finally here. This version has brought us two new characters Dehya and Mika, and the popular Windblume's Breath Event. Dehya is the latest 5-star character to join the cast, but many fans are disappointed by her kit and strength. Some even went so far as to call her the worst 5-star character in Genshin Impact.
Read on to find out if these are just false accusations or if there is actually something to it. We will also tell you if Dehya is worth pulling for at all.
Genshin Impact 3.5 Releases The Worst 5-Star Character Of The Game
Dehya is one of the newest characters in Genshin Impact as she recently got released with version 3.5. Many players have already met her in-game and immediately fallen in love with her. Dehya's design and personality are divine, but is she actually worth pulling for?
You should take a look at this article, because Dehya is actually said to be the worst 5-star character in Genshin Impact, and we'll find out if that's true.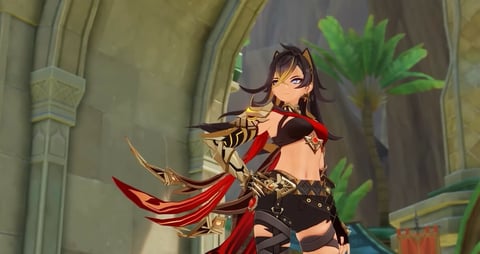 Let's take a look at her set first: Dehya is a claymore fighter with pyro vision. Her elemental skill, Molten Inferno creates a field known as Fiery Sanctum and will draw AoE Pyro damage to enemies that Dehya attacks. One thing that is bugging many players though is that her basic stats are quite low, so low that no matter how you'd build her, there is always one stat that you'd have to sacrifice, making her less efficient.
Another issue is her lack of decent team comps. Due to her low attack damage Dehya is not a good hypercarry. Instead, she could at least make a mediocre sub-DPS There aren't many character compositions, that go well with her kit. In order to build a strong team with her, you'd have to have top-tier characters that can actually deal a good amount of damage.
Although Dehya might be a stronger character with more constellation upgrades, even getting her out of C0 is really not worth the effort.
Playing beautiful games like Genshin Impact is a much better experience with the right gaming setup. Click here to find everything you need.
Overall it might be clear, that we aren't so fond of her kit, although we love her character. While she is still in her limited banner, you should not waste wishes on her. As soon as her current banner expires, she will be moved to the standard banner so that you also have a chance to get her even when pulling for someone else.
This article contains affiliate links which are marked with [shopping symbol]. These links can provide a small commission for us under certain conditions. This never affects the products price for you.