Alhaitham, one of the upcoming characters for Patch 3.4 in Genshin Impact, is very popular in the community. Since Hoyoverse just revealed his abilities, and we got some glimpses in a beautiful character teaser, here's everything we know about him so far.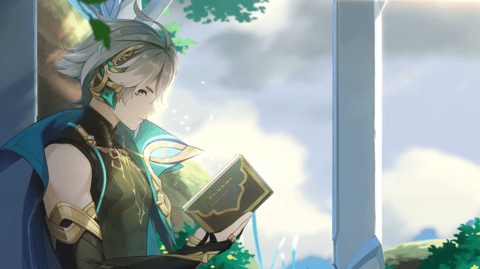 Hoyoverse has just published one of Genshin Impact's most beautiful character teasers for Alhaitham. He is one of the new characters for the upcoming Patch 3.4, and already a fan's favorite. His beautiful character design, gameplay and overall aesthetic make it hard, not to fall in love with him.
Genshin Impact Codes For January & How To Redeem Them
Genshin Impact: Alhaitham Character Introduction
Genshin Impact players know him from the Sumeru storyline. As the current scribe of the Sumeru Akademiya, he is a highly intelligent man, with a confidence out of this world.
Alhaitham is captivated by the wisdom he can gain from reading, and he is determined to unveil the reality of everything the world around him has to offer.
His design is awesome btw, and gameplaywise he also has pretty strong talents. You'll find more about this in the following paragraph.
Alhaitham's Talents And Combat
Everything about this character comes together perfectly. His job suits his attributes, and his approach to combat is as pleasing as the backstory associated with him. Alhaitham is a five star character, that uses the Dendro vision and fights with a sword.
Normal Attack – Abductive Reasoning
This is his regular sword attack. It can be executed in a normal or a charged attack, where he can either perform 5 strikes in one charge or two rapic strikes. This attack will deal physical damage, but as soon as he possesses at least one Chisel-Light Mirror, that damage will be transformed into Dendro damage.
Genshin Impact Leak Reveals Several New Characters
Universality – An Elaboration on Form
His elemental ability is to charge forward and deal Dendro damage in a rush of multiple attacks. After that, he obtains a Chisel-Light Mirror, that has the effect to enhance all his attacks with Dendro damage for as long as he possesses it.
The player also has the option to hold the button for this attack, which will activate the aiming mode, to adjust the exact direction of his elemental burst.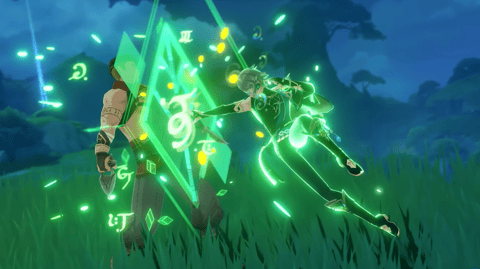 Particular Field – Fetters of Phenomena
This is Alhaitham's ultimate ability. It creates a Dendro field with several Chisel-Light Mirrors, that deal damage when they hit enemies inside the field. The duration of this attack depends on how many Mirrors the player has previously created while fighting.
Alhaitham can hold up to three Chisel-Light Mirrors at a time. Depending on how many Mirrors he consumed before using his ultimate, he will get the opposite amount back, after the field has closed again. So, if he launched the attack with 3 Mirrors in possession, he will get none back. But if he didn't obtain any, when starting the ultimate, he will get 3 mirrors after it ended.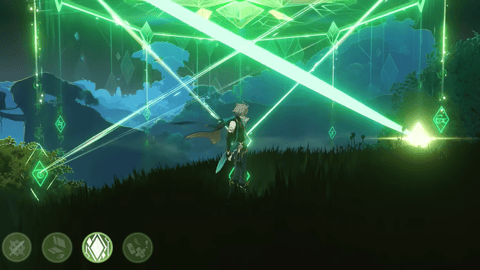 If you somehow manage to pull Alhaitham after his release, you must make sure to equip him with the right artifacts and items. Or, if you just hope to pull him in the new patch, here are some weapons and artifacts that you can start preparing for him before release.
Weapons
The sword that will work best for him is the Light of Foliar Incision. You can get this five star weapon from the Epitome Invocation at the same time of his wish-banner.
Genshin Impact Leaks Reveal Kaeya Skin

Artifacts
The perfect set of Artifacts for him would be a four-piece set of Gilded Dreams. Otherwise, you should make sure to go for Elemental Mastery as Sands and Dendro DMG Bonus for the Goblet. It is necessary, that you empower his elemental damage, because the majority of his attacks rely on it.
Are you as excited for Alhaitham as we are? We're sure that he will be an excellent addition to the cast, and we can't wait to experience his upcoming story quests.
Playing beautiful games like Genshin Impact is a much better experience with the right equipment. Click here to find everything you need to improve your gaming setup!
This article contains affiliate links which are marked with [shopping symbol]. These links can provide a small commission for us under certain conditions. This never affects the products price for you.