Genshin Impact Patch 3.4 was just presented in the live stream, and it does not dissapoint. Besides new characters, new storylines, banners and so on, we will also get a whole new region! Here is everything, that's in the upcoming Genshin Impact patch.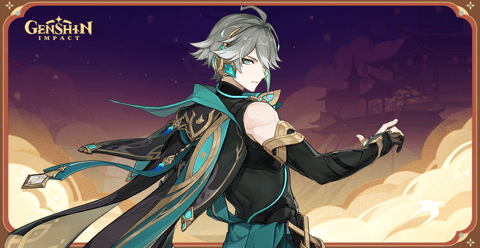 Genshin Impact Patch 3.4 is releasing soon and Hoyoverse has already shared everything, that awaits us in their live stream. This patch is wonderful. Alhaitham and Yaoyao's release are of course the absolute highlights, but thats far from everything. We also get a new desert area, banners and much more. Here is the release date and a summary of everything new in the upcoming update.
Genshin Impact Codes For January & How To Redeem Them
Genshin Impact Patch 3.4 – Release Date
Genshin Impact Patch 3.4 will go online on January 18 for most timezones. As implementing this update will take some time, here are the Maintenance Times for each timezone:
North America: January 17, 2023 at 6:00 PM –11:00 PM
Europe: January 18, 2023 at 12:00 AM – 5:00 AM
Asia: January 18, 2023 at 7:00 AM – 12:00 PM
The Must-Watch Anime Releasing In 2023
New Characters
The next Genshin Impact version comes with two new playable characters that have already gained a lot of sympathy in the community. Alhaitham is a 5-star Dendro character and comes from Sumeru, the new water region. In the new update you will also find a story quest for him.
Yaoyao is a young and sweet 4-star character, that uses a polearm to fight. She was only mentioned a few times in the game, for example when Ningguang mentioned a young girl that Ganyu has taken under her wings. But a lot of fans, who have played since the first patch or even the beta know of her and are especially hyped for her inclusion.
Genshin Impact Leak Reveals Several New Characters

New Banners
Both new characters Alhaitham and Yaoyao will be available in the Phase 1 Event-Banners where Alhaitham will run along Xiao's rerun banner. They will be available from the start of Patch 3.4 until February 7.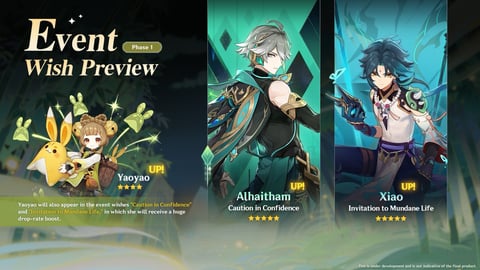 On February 7, Hu Tao and Yelan will enter phase 2 with their rerun banners.
Playing beautiful games like Genshin Impact is a much better experience with the right equipment. Click here to find everything you need to improve your gaming setup!
New Skins For Lisa And Ayaka
With the new update, we can also look forward to some new skins for our favourite characters. Lisa and Kamisato Ayaka are the two girls, blessed with new outfits that just look amazing. Ayaka's skin is called Springbloom Missive. It is based on the Fontaine's clothes and looks super cute with more of a pastel blue color palette.
Lisa's alternative outfit, a Sobriquet Undershade, is her Akademiya uniform from the time of her studies in Sumeru.
Players will be able to earn Lisa's skin for free through an in-game event, while players looking to get the Ayaka skin will have to for over some money, similar to the previous skin releases.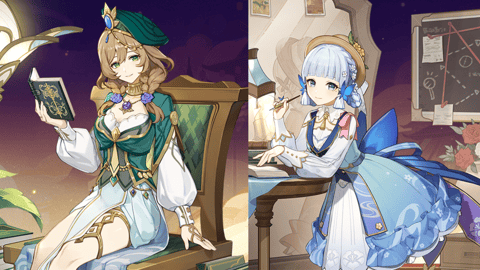 Genshin Impact Leaks Reveal Kaeya Skin
New Area: Desert of Hadramaveth
One of the biggest reveals at the 3.4 livestream was the new desert area in Sumeru. In this new area, players will encounter puzzles, new exciting story quests and breathtaking creatures, such as the flying serpent and Setekh Wenut, a new boss.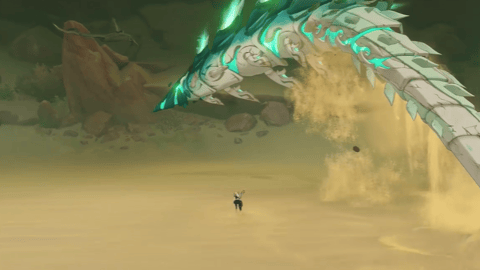 These were the highlights of the upcoming Genshin Impact Patch 3.4. Let us know in the comments, what you are the most exited for!
This article contains affiliate links which are marked with [shopping symbol]. These links can provide a small commission for us under certain conditions. This never affects the products price for you.