Each year we get some epic new anime adaptations. What can we expect from 2023 and which shows should you keep your eyes peeled for? Let's go over some of the most hyped anime releasing in the coming year.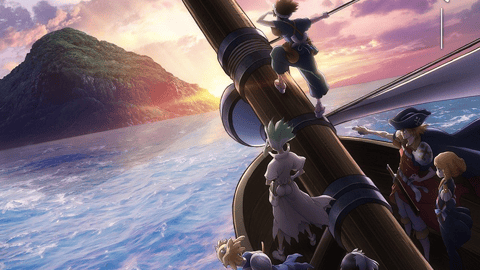 Another year and another long list of anime we won't have time to binge, right? Well, we're going to help you out a little and give you the key picks for those anime that you cannot miss once they release in 2023. With the amount of anime coming out each year it's hard to pick, right?
2023 looks to be a promising year with some insane new shows hitting the screen, while other fan-favorites also returning for more seasons. So let's go over some of the best anime that you simply cannot miss in 2023.
New Anime Releases in 2023
First, let's check out which brand-new anime are getting released this year and which ones you should get excited for. Mark your calendars because these are some of the best shows you'll watch, and you'll be crying for more once they end.
1. Jigokuraku
Hell's Paradise also known as Jigokuraku has been one of the most praised manga. As a part of the 'dark trio' of Shounen along with hits like Jujutsu Kaisen and Chainsaw Man, Hell's Paradise has amassed quite a following in recent times and finally it is getting an anime adaptation in Spring 2023.
With Studio MAPPA animating this series, it sure is going to be a good one. Both Chainsaw Man and Jujutsu Kaisen, which fall under the same category, were handled by MAPPA as well and the studio has done an incredible job at adapting manga. Hell's Paradise is one of the most hyped anime of 2023 and you should definitely mark the release date in your calendars, because the series should kick off in April 2023.
2. Mashle: Magic and Muscles
Another Shounen on our list is Mashle, but unlike Hell's Paradise this one is far more lighthearted. Similar to Black Clover where everyone lives in a world of Magic and those without being outsiders, the story follows Mash Burnedead, as he enrolls in the prestigious Easton Magic Academy even though he possesses no magical powers at all.
Honestly, this anime is going to be one to keep an eye on, think One Punch Man in a Harry Potter setting. It's another Spring Anime with a release set for April 2023, so keep your eyes peeled. It's a fun and lighthearted anime that you can easily binge. It's also going to be available on Crunchyroll!
3. Campfire Cooking in Another World with My Absurd Skill

Okay, long title, but it's based off a light novel and we all know how absurd and long the titles of those are, right? Let's not get started on the amount of slime related light novels there are and let's go over this unique and hilarious Isekai. We're sick and tired of the same Isekai tropes, so to have one about cooking is refreshing and something we didn't even know we needed!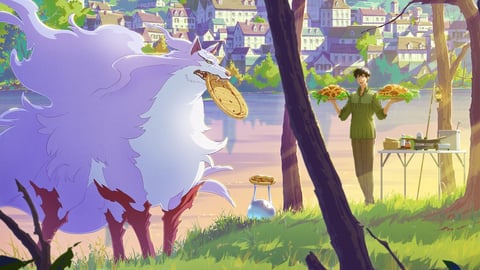 If you need something light-hearted, then this is definitely the anime to go for in 2023. We've had enough doom and gloom the last few years, so let's get transported to another world and watch someone cook to their hearts content! This anime is also set to start in April 2023! Spring sure has a lot of new quality anime for us.
Returning Anime in 2023
1. Jujutsu Kaisen Season 2
The second season of Jujutsu Kaisen cannot be overlooked. Set for a start in Summer 2023 we're going to move on to learn more about fan-favorite Satorou Gojo, as well as his time as a student at Jujutsu Tech with the Hidden Inventory arc. Of course, we're also going to kick off the famous Shibuya arc in the 2023 anime adaptation.
MAPPA will be handling this adaptation once more but with even more projects under their belt in 2023 we do hope that the animators get some sleep and rest, because the upcoming Jujutsu Kaisen arcs are going to be long and full of intense scenes. An exact release hasn't been revealed yet, but get ready for some more JJK in 2023!
2. Dr. Stone: New World
Dr. Stone is also coming back in 2023. TMS Entertainment will be handling the third Dr. Stone season once more. Honestly, education has never seemed more entertaining than when watching Dr. Stone with Senku coming up with new (old) inventions in every single episode for viewers to enjoy.
This time travel and unique Shounen will be releasing in April 2023 as well, so get ready to watch another season of Dr. Stone. Even if you think this won't be to your liking, give it a chance since the unique idea behind it is just too good to pass up.
3. Demon Slayer: Swordsmith Village Arc
The next arc in the Demon Slayer saga is coming to the big screen in 2023! Another anime set for Spring 2023, this one is probably one of the most anticipated shows of the entire year. Demon Slayer has quickly become the most popular and most well-known show even amongst the general public thanks to the insane animations and perfectly animated fight scenes.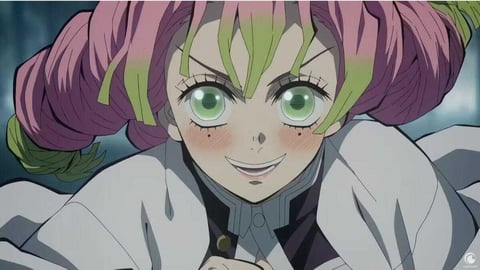 After the second season aired in Winter 2022 we didn't have to wait long for ufotable to give us the next instalment of the series. Honestly, do we need to say much more about this? We know it's going to be epic, so let's see what other anime are returning that are worth a watch in 2023.
4. Attack on Titan Season 4 Part 3
The final season of Attack on Titan has been a long one with multiple parts. But with the amount of projects Studio MAPPA has under their belt, it is no surprise that the final AoT season is taking a while. Better they take their time with it than rush through it, right?
In 2023, we should also be getting the final part of the fourth season and conclude Eren Jaeger's story villain arc. The manga has concluded, so it's time the anime also finally explains Eren's wild plan and what he plans to do after the Rumbling took place in the second part of Season 4. An exact release date has not been confirmed yet though.
5. BLEACH: Thousand Year Blood War Part 2
The final BLEACH arc has also been cut into multiple parts. The second part of the series is set to release in Summer 2023 so get ready to continue with the Quincy arc. There are still many questions left after the first half was released, so fans are itching for more from the series.
BLEACH: Thousand Year Blood War will continue in July 2023 but it is definitely worth a watch. If you haven't watched the first part yet you can still do so and you've got plenty of time to catch up, as well as watch the brand-new anime we mentioned above releasing in Spring 2023.
This article contains affiliate links which are marked with [shopping symbol]. These links can provide a small commission for us under certain conditions. This never affects the products price for you.