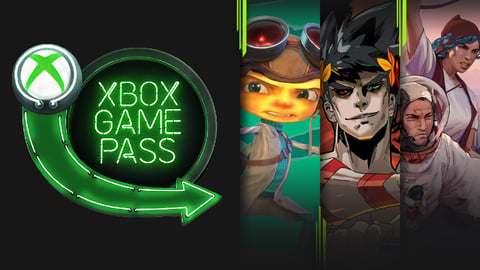 Xbox Game Pass is essentially the Netflix of gaming. More and more developers are trying to get into the streaming market, but Game Pass has a lock on game-streaming and is the best deal in gaming.
So, you bought a PS5 or Xbox Series X for $500 or are planning to? Don't. Just... don't. Also, don't throw away your old phone, tablet or laptop, because with Game Pass, they can all turn into next-gen systems. Seriously, if you're not all about Sony or Nintendo exclusives, then Game Pass is not only the best deal in gaming, it's a must-have and I honestly don't know what you're doing if you don't have it already.
Should You Buy Game Pass? Yes, Here's Why
How Much Does Game Pass Cost?
Let's start with this. Game Pass costs $15 a month. That's $180 a year, which is three years until you reach the purchasing price of a PS5. With that money, you get access to every game on Game Pass. There are no hidden costs, no tricks, no strings – if you're familiar with Netflix (who isn't?) then know that this is exactly what you get. Except that it's gaming rather than movies, obviously.
You can even get 3 years worth of Game Pass for $181 with a simple trick: Buy Xbox Live Gold (which is $60 per year) and then upgrade it Game Pass ultimate for just $1. As long as you're an Xbox Live member, you will then also have access to Game Pass Ultimate. It really doesn't get much better than that, and the only caveat is that this is limited to three years.
Anybody on the fence about buying an Xbox Series X, should think thrice as hard: The Xbox One can use Game Pass for just $10 a month and every single Microsoft game will come to Game Pass. Thanks to your internet determining your game quality instead of hardware, this turns the Xbox One into a super cheap 4K capable next-gen system. Also, it makes the Xbox Series X obsolete.
So, think about this way: You can buy a PS5 or a new Xbox for $500 and go on to buy games, each priced at $30 minimum, or you can invest $15 a month into Game Pass, save money and play all the games you want. Unless you are all about that exclusive Sony or Nintendo action, then, yes, you should absolutely get Game Pass.

What Is Xbox Game Pass?
Xbox Game Pass is a game-streaming service that lets you play any game via either the cloud or download. It's essentially the Netflix of gaming and should really get rid of the 'Xbox' tag, because Game Pass is just the perfect name for what it is. The genius thing about Game Pass is xCloud: It allows you to play any of the games on Game Pass via cloud, meaning all you need is internet, and you can play the latest game on the oldest hardware. No more worrying about specs: 10 mb/s is all you need for HD gaming and 40 mb/s will get you 4K. Also, since it's all online, your game progress transfers without sweat: Play Halo while you're taking a dump and continue on the big screen when you're done or play on your work-laptop while pretending to do your job.
If you want to have cloud-gaming, you'll have to buy Xbox Game Pass Ultimate though. There's also Game Pass for PC and for console only, which cost $10 a month and, honestly, aren't worth it, given that Game Pass Ultimate offers so much more value.
Think about this way: Do you want to continue investing in the newest hardware or just use your trusted tablet, phone or laptop that you have anyway to play the latest games? It's an easy decision: Yes, you should absolutely get Game Pass
Are Games in Game Pass Free?
Yup. Every game in the Game Pass library is free to play once you've subscribed. That's it, no tricks, no nothing. Thus, the answer is clear: Yes, you should absolutely get Game Pass.
How Many Games Are in Xbox Game Pass
Game Pass has over 300 games right now. If you use the trick above, that's 300 games (and growing) for just $181. Need I say more? You already know: Yes, you should absolutely get Game Pass.
Is Xbox Game Pass Worth it in 2021
Was Netflix worse in 2020 than it was in 2016? No, of course not. Every streaming service gets better as its library grows and technology improves. Game Pass is no exception. With that in mind and everything I already wrote above, I'll say it for the last time: Yes, you should absolutely get Game Pass.
Nuff said.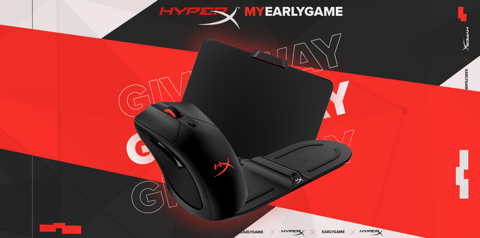 Folks, let's be real here: Nobody likes ads, everybody likes raffles and we all wanna feel special. Right? Sign up for MyEarlyGame and you get just that: No ads, the content you wanna see & a chance to win free stuff. No brainer, really.