Following an arrest and multiple felony charges, Justin Roiland has resigned from his gaming company Squanch Games.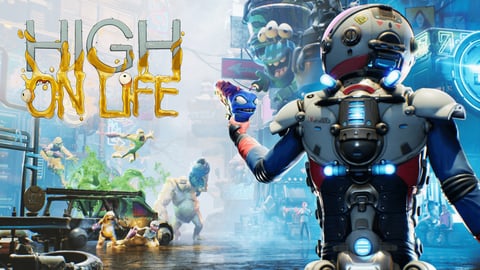 Justin Roiland, co-creator of Rick and Morty and co-founder of Squanch Games, is gone as CEO of the company. This was announced via Squanch Games' official Twitter channel.
Justin Roiland Leaves His Games Company After Felony Charges
According to the official announcement Roiland has resigned from the company, which he co-founded in 2016 with former Epic Games producer Tanya Watson, who left the company in 2021. Squanch's most recent game was High on Life, which was massively successful on Game Pass after its release in December 2022.
The message emphasizes, that "the passionate team at Squanch will keep developing games we know our fans will love while continuing to support and improve High On Life."
January 25, 2023
This resignation follows after it was revealed, that Roiland is facing felony charges on counts of domestic battery and false imprisonment. Roiland was arrested in August 2020, but the case has only recently been made public. It has also been announced, that he won't continue to work on his hit show Rick and Morty.
Squanch Games is not a total stranger to scandals. The company faced a lawsuit in 2018, which was based on accusations of sexual harassment, discrimination and more. Roiland was not part of the lawsuit back then and it was settled in 2019.