Overwatch 2 has been a long time coming, and we've long been waiting for a release date from Blizzard. Now it seems like Blizzard is finally granting us our wish by giving us a release window.
An internal Blizzard source confirmed to Dexerto that Activision Blizzard has finally set an internal release date for the upcoming team shooter. If you're still looking to catch up on some Overwatch 2 news, you can do so on our hub page here. Other than that, skip to the headline below.
Overwatch 2 Release Date Set for Q2 2022
More specifically, the release date is set between April 1 - June 30, 2022. Here's what Blizzard had to say about said release window:
We're more than aware we need to get it out. So the word is the dev team has been told to lock in the features the game has, get it fixed and get it shipped. We're looking to get it out before the Summer of 2022.
For all those wondering: Yes, the changes of having only five players per team, rather than six, will also have implications for the Overwatch League. With the release window now set, at least teams can anticipate when they need to be ready. We can be sure to see some dramatic changes within the Overwatch League though, as dropping from six to five players is a major change. Also, you know, having entirely new game mechanics will also make a little bit of a difference to competitive play...
Aside from all of the above, one thing is for damn sure: With Overwatch not exactly being the hottest item anymore and the whole of Activision-Blizzard going through the scandal of a lifetime, Overwatch 2 is somewhat of a Hail Mary for the company: This game needs to hit to deflect some attention. Thing is though: Do we want that? Should the culprits get away based on the merit of a video game? Or is it unfair to punish the talented developers that simply want their work to shine? It's a tough question to answer, but I think for all those simply enjoying the game of Overwatch, this news of a release date before the Summer of 2022 is certainly something to look forward to.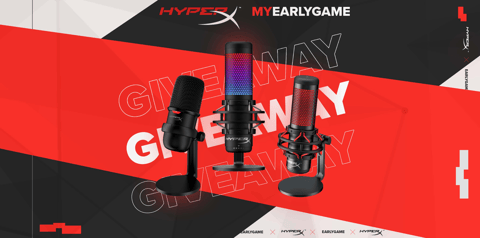 Folks, let's be real here: Nobody likes ads, everybody likes raffles and we all wanna feel special. Right? Sign up for MyEarlyGame and you get just that: No ads, the content you wanna see & a chance to win free stuff. No brainer, really.