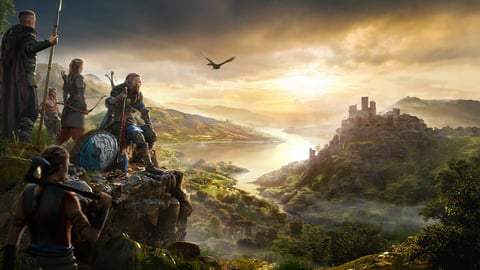 League of Legends fans out there will be pleased to stumble across a hilarious easter egg in Assassin's Creed: Valhalla. Revealed on December 7 on Twitter, this easter egg has us in stitches, and is the next in a series of easter eggs that have been found across Assassin's Creed: Valhalla's vast open world.
This latest Assassin's Creed: Valhalla easter egg is directed at the trailblazing esports title League of Legends, and is pretty bloody funny too! If you are at all a fan of LoL, you'll be very pleased and excited to catch this little bit of dialogue, discovered and revealed by a dev over on Twitter:
Jared Rosen shared the newly discovered Easter egg last Monday, on December 7. Rosen is narrative lead for skins and thematic development over at Riot Games, and was understandably excited to find a reference to his game baby in the latest Assassin's Creed. We thought it impossible, but he was, perhaps, even more excited than us...
there's a League ref in AC Valhalla, hah!https://t.co/fUwSHUbFZE pic.twitter.com/oB76V6UmyL

— Jared Rosen (@notquitefrodo) December 7, 2020
The easter egg is found by speaking to a character named Birstan. He lets Eivor know about an upcoming boar-hunt, after which we get this wonderful reference. When speaking about the boar hunt, Eivor makes the following statement:
"I once knew a strong-armed shield maiden who rode a boar into battle! She named it Bristle-Bold."
Birstan might have found this name a bit odd, but we want to slap him, because this ain't odd, this is awesome! We truly love finding these small references in games – it's always great to see shout outs between competing developers, and it brings the gaming community together in fun and fabulous ways.
How to Find the Treasures of Britain Tablets in Assassin's Creed Valhalla
View gallery
For those of you who don't know – first thing is, jump into League of Legends, it's great (and we have lots of useful guides)! This easter egg is a callback to Sejuani, a classic champion who rides a boar named Bristle. This was even confirmed by Samantha Webb, who was a writer and narrative Designer for Assassin's Creed: Valhalla!
We are thrilled to find out about this LoL easter egg in Assassin's Creed: Valhalla, and are on the lookout for future easter eggs! Is it better than the Winnie the Pooh easter egg...? Maybe... we are not sure. For some yes, for some no, but for all of us: we CAN'T WAIT to find more!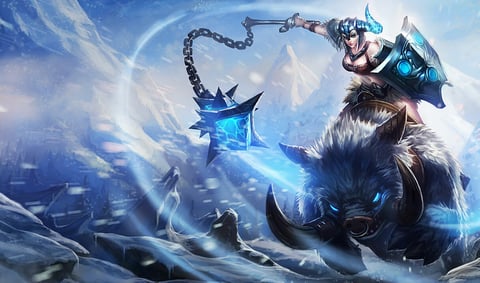 READ MORE:
For more gaming and esports news, stick to EarlyGame. Did you find this League of Legends easter egg in Assassin's Creed: Valhalla? Let us know on our Twitter and Facebook, and check out our YouTube channel!