You will need a ton of money in NfS Unbound, and we will show you how to do that as quickly as possible. In this guide, we show you some tricks to quickly earn lots of cash and be always ahead on the racetrack.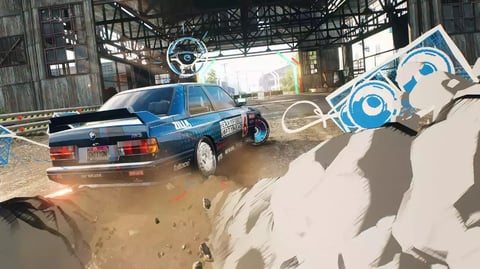 If you're playing Need for Speed Unbound, and you're looking to climb the ranks as quickly as possible, you will need money. A lot of it. You need cash for tons of different things in the game: buying new cars, tuning your vehicles, building out your garage and more.
If you're strapped for cash or just want to get rich on the fast line, then you've come to the right place. We will show you how to earn money as fast as possible in NfS Unbound.
Need for Speed Unbound: How To Earn Money Quickly
There are multiple ways to improve your cash flow in-game. This includes min-max strategies for certain parts of the game, as well as money glitches.
Upgrade Your Car And Complete Races & Activities
This might sound simple, but it bears repeating: Completing races and activities like speed traps and speedruns are the most reliable way to consistently earn money. You should also upgrade your cars as quickly as possible. Sounds strange, but you gotta invest to earn more bread!
In order to drive ahead of everyone else, you need the right equipment. And you can find it right here
Having higher classes of cars unlocks harder races and certain activities, which means more money as rewards. It's as simple as that. Be careful though: the higher buy-ins also mean a higher risk of losing more money. Make sure your cars (and your skills) are good enough for some of those more challenging races.
Place Sidebets In Races
Another risky piece of business in NfS Unbound are the sidebets. You can place small bets before races, which can help you earn more cash. These don't offer you a huge amount, and you can obviously lose the bets, but doing them regularly and being clever about them can earn you a nice little bit of extra dough for your bank account.
Exploit A Money Glitch
There's currently a glitch in Unbound, which will help you quickly earn tons of cash. This glitch involves cop chases and the rewards you get for escaping them. Here's a video guide on how to exploit the glitch: