A new Persona game has been announced and it looks really cool. Check out the announcement here.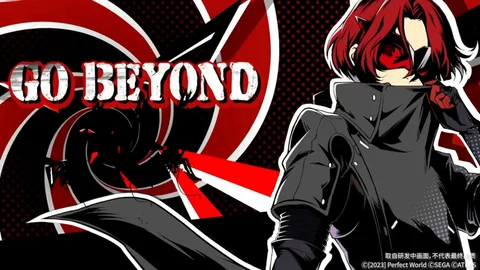 Persona 5 is so popular that it already has a bunch of spin-offs with Persona 5: Dancing in Starlight and Persona 5 Strikers, as well as a re-release with Persona 5 Royale. But people clearly don't have enough, which is why publisher Atlus has announced yet another Persona spin-off game.
Persona: The Phantom X Announced
Persona: The Phantom X (P5X) is a mobile game coming to iOS and Android. It is being developed by Chinese company Perfect World Games, and it looks cool as heck... because it looks like Persona 5. Check out the stylish gameplay trailer:
Ugh, I miss Persona 5. And this might just scratch that itch, as it looks pretty much just like that game. The game follows the nameless main character who is a student at Kiba Academy whose Persona is awakened. Oh, and he has a very cute pet owl.

This pretty much looks like Persona 5 with a new cast of characters and there's no universe where we will say no to that. The first public test will take place on March 29, we're excited to check it out. For more details you can check out the game's official site. But it's in Chinese, so if you don't understand it or don't want to translate the website, Persona Central has got you covered.