The Nintendo Direct on February 8 revealed new details on games like The Legend of Zelda: Tears of the Kingdom, Pikmin 4 and more. Here's everything we saw at the show.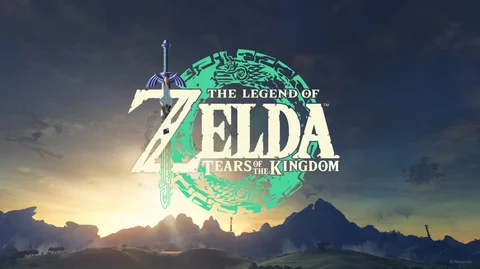 The Nintendo Direct is a live event in which the company showcases and announces new games, hardware, and other products for its platforms. The date for the next Nintendo Direct has been leaked before, and now has been confirmed: We will get a Nintendo Direct on February 8. Here's what you can expect.
Nintendo Direct For February Confirmed – Featuring Zelda, Pikmin 4 & More
Nintendo has confirmed via Twitter, that the next Nintendo Direct would take place on February 8, at 2 PM PT/5 PM ET/10PM GMT. The announcement promised "roughly 40 minutes of information mostly focused on Nintendo Switch games launching in the first half of 2023."
Here are our highlights from the show.
Tune in at 2 p.m. PST tomorrow, Feb. 8, for a #NintendoDirect livestream featuring roughly 40 minutes of information mostly focused on #NintendoSwitch games launching in the first half of 2023.

Watch it live here: https://t.co/8ce3reaEig pic.twitter.com/Pmf41dQWIw

— Nintendo of America (@NintendoAmerica) February 7, 2023
Pikmin 4
Our expectations were that Nintendo would start with Zelda. But it's Nintendo, so they of course didn't do that. Instead, we saw Pikmin 4 again.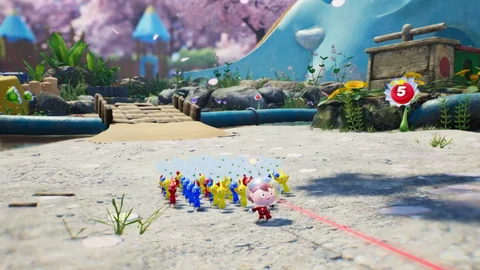 And hey, Pikmin is great. The new title in the long-running series looks wonderful again. You see the typical Pikmin action, including new types of the little guys as well as... a big dog? What's not to love? The game launches on July 21, literally ten years after Pikmin 3.
DLC For Xenoblade Chronicles 3, Splatoon 3, Fire Emblem Engage & Mario Kart 8
A bunch of released games are getting DLC this year via expansion passes. Xenoblade Chronicles 3 and Fire Emblem Engage are getting new story content, Splatoon 3 is getting new content as well, including Inkopolis from the first game, new items and more.
Oh, and we're of course getting new Mario Kart 8 maps. Because that game will never die.
Disney Illusion Island
The show was relatively thin on brand-new announcements, but Disney Illusion Island looked amazing. The co-op jump & run game is gorgeous and looks like tons of fun. Definitely check out the trailer here:
Metroid Prime Remaster
This has been in the rumor mill for well over a year, and it's finally happening: Nintendo is remastering the fantastic Metroid Prime trilogy. Wait, I quickly need to check something... they're only doing the first game?! Ugh, Nintendo... whatever, it's an amazing game and I'll still take it. Begrudgingly though.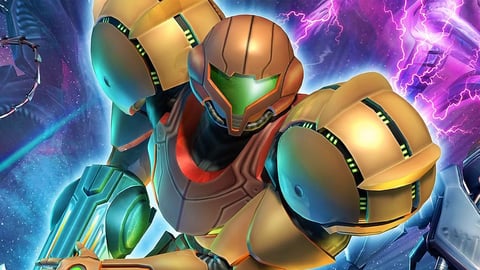 Oh, and no, we didn't hear anything about Metroid Prime 4. I hope Nintendo hasn't forgotten about it...
The Legend of Zelda: Tears of the Kingdom
Right after waiting for 40 very long minutes, we finally got a new trailer for Tears of the Kingdom. The madmen have gone and done it. And... it's cool. It's not as good as the legendary Breath of the Wild trailer, but nothing is. It still got me really hyped for the game though.
The trailer shows off the dark atmosphere of the game, which has strong Majora's Mask vibes. We also saw a ton of new features, like rail grinding, some flying stuff and vehicles. It looks awesome, of course it does, give it to me now please. For a more detailed breakdown of the trailer, read this:
Tears of the Kingdom comes out on May 12, and the wait will be grueling. Check out the new trailer here:
Nintendo Direct Leaked Before Official Announcement
An employee of a company that collaborates with Nintendo claimed that the event would take place on February 7. This information was given to moderators on the GamingLeaksAndRumours Reddit by an unknown user. Due to a lack of validity, the post was removed again a short time later, as they were not sure whether it was trustworthy.

Despite the fact that the source of this leak seemed rather unreliable, it turned out to be correct. Well, one day off. But that's not bad! We're excited for the show and hope for some great announcements.

This article contains affiliate links which are marked with [shopping symbol]. These links can provide a small commission for us under certain conditions. This never affects the products price for you.