The big PlayStation Showcase of 2023 was livestreamed on May 24, featuring tons of new announcements and games. Here's everything we saw.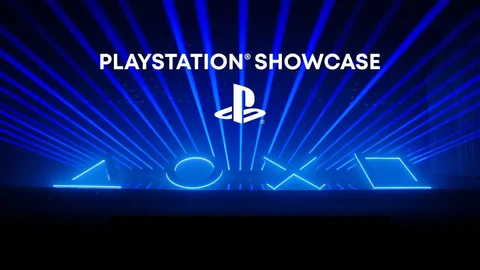 Here was everything we saw at the PlayStation Showcase hosted on May 24. The show featured a bunch of new announcements and was better than any of the State of Play shows we've seen recently.

PlayStation Showcase 2023: Start Time & Livestream
The show was livestreamed on Wednesday, May 24 at 1pm PDT / 4 pm EDT / 9 pm BST. You were able to watch the stream on the official PlayStation YouTube and Twitch channels, and co-streams were also allowed.
Get ready for phase 2 of the PS5 by getting the console or the best games on Amazon!
PlayStation Showcase: Minute-By-Minute Recap
Below you can find a recap of the most significant games on display.

01:00 - "Spider-Man 2" Gameplay Trailer
When the trailer begins it looks like we're playing as Dark Spider-Man in the second game, but then you see the player switch character (GTA 5-style) to Miles Morales. In the second half of the trailer we're following Miles, and it looks every bit as well polished as the first game.

00:59 - Project Q / New PSP Confirmed
This looks like a Switch but it's going to be used exclusively for Remote Play with your PlayStation.
00:57 - "Gran Turismo (Film)" Theatrical Trailer
The Gran Turismo film trailer was just various shots of a race. It could be a good movie, but there's really not much to say about the trailer.
00:51 - "Marathon (Reboot?)" Reveal Trailer
Bungie are rebooting Marathon! Somewhat surprising but could be cool. The trailer gives us no gameplay, so it's impossible to know what Marathon in 2023 will look like. But we have faith.
00:46 - "Resident Evil 4 VR Mode" Gameplay Trailer
As incredible as the technology behind this may be, it's simply going to be too terrifying for the vast majority of players. VR junkies will love this, though.

00:44 - "Dragon's Dogma 2" Reveal Trailer
This was another huge surprise to see, but we're glad. The game looks awesome already, although it's probably years away from release.
00:36 - "Street Fighter" Trailer / Release Date
On June 2 we're getting the new Street Fighter. It looks cool, but there's nothing surprising or notable in the trailer.
00:35 - "Assassin's Creed Mirage" Gameplay Trailer / Release Date
This was very unexpected. We thought this kind of trailer would be saved for the next Ubisoft Forward. Either way, very cool trailer. You can tell they're trying to hark back to the legacy of AC1 with this game. The release date was also confirmed: October 12.
00:32 - "Alan Wake 2" Gameplay Trailer / Release Date
This looks incredible. Plus, even more excitingly, we got a release date: October 17.
00:29 - "Final Fantasy XVI" Story Trailer
We didn't get any gameplay sadly, but it was an extensive trailer, and it helps explain the story of Final Fantasy 16.
00:25 - "Metal Gear Solid 3: Snake Eater Remake" Reveal Trailer
We knew about this, but it's awesome to have the Metal Gear Solid 3 Remake officially confirmed.
00:22 - "Teardown" Gameplay Trailer
This looks surprisingly fun. At first, you might think it's just LEGO GTA (which would be awesome in itself), but the game is actually very focused on environmental destruction.
00:19 - "Foamstars" Reveal Trailer
This is a free-to-play game which feels like we've-got-Fortnite-at-home. The only way it distinguishes itself from the game it's clearly inspired by is that instead of bullets, all the weapons release foam. The whole map effectively becomes a foam party after a few minutes.
00:14 - "Sword of the Sea" Reveal Trailer
This is an indie game from the maker of Journey. It's hard to know exactly what this game is about besides surfing across sand dunes on a sword, but it looks fun.
00:11 - "Phantom Blade" Gameplay Trailer
Thematically we've seen it all before with this game (badass in feudal Japan). But the combination of Soulslike combat with advanced movement mechanics does look promising.
00:07 - "Immortals of Aveum" Gameplay Trailer
This is a first-person magic shooter. A very cool concept, but the trailer made the gameplay look repetitive.
00:05 - "Helldivers 2" Reveal Trailer
In this shooter you play as a futuristic paratrooper. The game will be released in 2023.
00:00 - "Fairgame" Reveal Trailer
We didn't see gameplay, but based on the trailer this looks like a Watchdogs spinoff. Basically you're a tech-savvy young person who steals from billionaires.
And that, ladies and gentlemen, was your complete overview of the 2023 PlayStation Showcase We hope you enjoyed it.
This article contains affiliate links which are marked with [shopping symbol]. These links can provide a small commission for us under certain conditions. This never affects the products price for you.