The Mortal Kombat creator Ed Boon teased fans by suggesting that we could get news on the much-anticipated new MK game this week.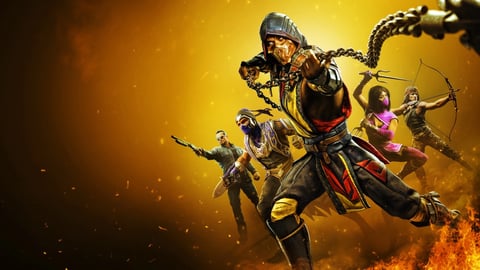 A new game in the legendary Mortal Kombat series is set to release this year. The man, the myth, the legend Ed Boon is now teasing it heavy on Twitter.

We already got a teaser trailer recently, suggesting that the sequel to MK 11 will be a reboot, which was corroborated by a series of leaks. What exactly this new game will be could be revealed as soon as this week, according to series creator Ed Boon.
Mortal Kombat 12 To Be Revealed This Week
Mr. Boon went to Twitter and posted a fairly obvious tease, saying "This week should be fun", with the text being ordered in an L-shape… for some reason.
T
H
I
S

W
E
E
K

SHOULD BE FUN

— Ed Boon (@noobde) May 17, 2023
I don't know what the L means, but fans have suggested in the replies that it refers to 12 (as in MK12) or that it could emulate the clock arms seen in the teaser. Either way, it looks like Mortal Kombat fans are set for a big W this week.
What exactly we'll see this week is not clear yet, but we expect a nice CGI trailer revealing the new game. According to insiders, we're set to see more about the game during the upcoming PlayStation Showcase, which is rumored to happen later this month.