The Razers Invitational Europe and is back with its esport event for Brawl Stars! Who snatched the €5,000 prize money?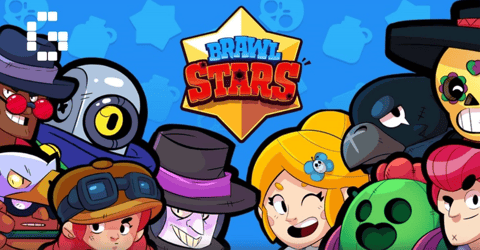 The Razer Invitational European tournament series has returned on October 14, 2021. The digital event is the largest EU-based esports tournament of its kind open to the public.
It opened with the battle arena shooter Brawl Stars, a fast-paced 3v3 multiplayer, and Battle Royale for mobile. There are different game modes that require unique strategies and 44 Brawlers, each with their own skills. But which teams came out on top in this exciting tournament? Here are the winners of the Razer Invitational - Europe Brawl Stars Finals.

Razer Invitational - Europe Brawl Stars Recap
The Razer Brawl Stars tournament started on Thursday, October 14 with the qualifying rounds and ended three days later on Sunday, October 17 with the finals. 256 teams competed, but only the top 16 made it to the playoffs, where they competed for a prize pool of 5,000 euros! But there could only be three winning teams.
Team Natus Vincere showed Esports Empire who was boss and has a 3rd place finish with a 3-0 score. In a thrilling final, F/A Verified and Blood Diamond EU finally faced each other. The former dominated the competition with a 3:1 and grabbed the lion's share of the prize money!
Prize Money Breakdown
The following prizes were divided equally among the three best teams:
1st place: 3,200 euros
2nd place: 1,200 euros
3rd place: 600 euros
Congratulations to the three winning teams!
The Razer Invitational - Europe will go into the next round on October 22 with Fortnite, so stay tuned!
Welcome to EarlyGame, your one-stop-shop for everything Esports and Gaming. Check out MyEarlyGame for an exclusive and customizable experience, and to become part of the EarlyGame family. Get engaged on Twitter and Facebook.

This article was originally written by Alisa Eiber.