Remnant 2 is finally here! It's awesome, but if you're finding it a little tough (don't worry, you aren't alone), here is a guide on how to change the difficulty in Remnant 2.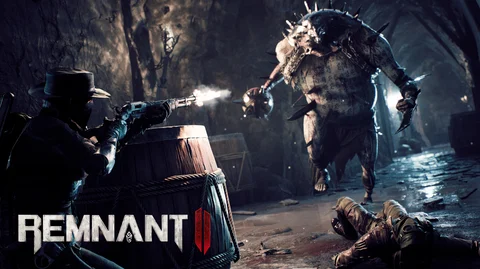 Remnant 2 is here! Something to tie us over until Baldur's Gate 3 is finally released.
We're loving Remnant 2, and we hope you are too (the atmosphere is particularly worthy of praise). But it isn't the easiest game in the world, and so if you're looking to turn adjust the difficulty in Remnant 2, just follow the guide below.
Remnant 2 is awesome, but the playtime is only so long. We recommend this game next (if you actually enjoyed Remnant 2)
How To Change Difficulty In Remnant 2?
Follow these steps to change the difficulty in Remnant 2:
Interact with the World Stone at Ward 13.
Select the bottom option "World Settings".
In the next screen, you will see an option on the left called "Reroll Campaign". When you Reroll the campaign you will get to play on a new difficulty. But doing this effectively means starting a new game, as when you "Reroll" you lose all campaign progress (however, you do keep any items or weapons you've discovered). If you are prepared to start a new game so that you access a different difficulty, select "Reroll Campaign".
From the "Reroll Campaign" menu you will now be able to choose the difficulty you want to play a new campaign on.
If you're absolute sure starting the campaign again is worth it to play on an easier or harder difficulty, confirm Reroll.
That was a guide for you on how to change difficulty in Remnant 2, but one question remains: should you?
Difficulty Settings In Remnant 2
It's obviously up to you how difficult you want the experience of Remnant 2 to be, but we want you to beware that this is a very tough game. Here are the exact numbers behind each difficulty setting, so you can make the right choice:
| | | | | | |
| --- | --- | --- | --- | --- | --- |
| Difficulty | Mob Health | Mob Damage | Boss Health | Boss Damage | Awarded XP |
| Survivor (Normal) | 100% | 100% | 100% | 100% | 100% |
| Veteran (Hard) | 150% | 165% | 165% | 165% | 115% |
| Nightmare (Very Hard) | 250% | 350% | 312.5% | 262.5% | 130% |
| Apocalypse (Ridiculous) | 175% | 450% | 412.5% | 405% | 150% |
And there you have it, a short guide on changing the game difficulty in Remnant 2. We hope you found it helpful.
Do you think this applies to Remnant 2?
This article contains affiliate links which are marked with [shopping symbol]. These links can provide a small commission for us under certain conditions. This never affects the products price for you.