The director of Star Wars Jedi: Survivor has announced that the game will feature new traversal options, which fans sorely missed in the first title.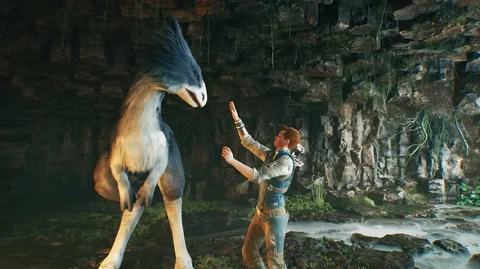 In Star Wars Jedi: Survivor we will once again follow Cal Kestis after the events of its predecessor, Star Wars Jedi: Fallen Order. So far it looks like developer Respawn Entertainment is building on the strengths of the prequel for the follow-up title, while improving some of the biggest gameplay issues.
One of these issues was considered to be the of easier traversal options, especially a fast travel system, which often made traversing the world of Fallen Order tedious. It looks like Respawn is listening to the fans and fixing the problem in the sequel.
Jedi: Survivor Will Add Fast Travel & Mounts
We will again experience an exciting adventure and travel throughout the galaxy and to face the battle with the Empire while exploring, solving puzzles and fighting our way through several planets. Thankfully, the journey is set to become smoother with some new features, which fans have been asking for since the first game.
Stig Asmussen, the director of this sequel, confirms that working on simplifying travel for the players. In Jedi: Survivor, we will be able to use mounts to move from one location to another and even fast travel between regions.
"There will be both fast travel and creatures to ride on to help players move quickly from point A to point B and back to A," Asmussen commented. "Fast travel is from point to point, while the creatures we can ride offer a quick way to navigate between points and explore what's in between."
We don't know which mounts could come to the game, but there are plenty of horse-like creatures in the Star Wars universe and we already saw some in the latest gameplay trailer. In Fallen Order, we were also able to briefly ride the Shyyyo bird on Kashyyyk – of course we hope for more than just a giant bird, though. We do not want to claim size is everything but something bigger and more dangerous to our expectations could be thrilling to forge an alliance with.