If you have the Starfield Early Access and get the "You're too early" error message, here is a fix for you!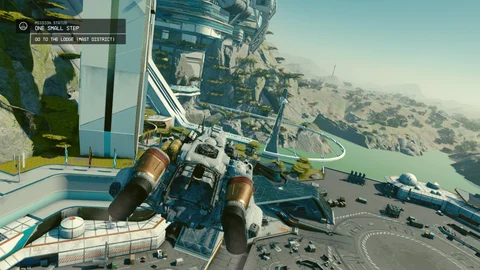 Starfield's early access phase began with much anticipation for gamers who had pre-ordered the Premium or Constellation Editions of the game. However, a pesky bug has been causing frustration among players, particularly on Xbox consoles. Many have encountered the dreaded "You're too early" error message, making it impossible to dive into the game.
Starfield Early Access Not Working: The "You're Too Early" Error
Reports have flooded in, describing the issue in detail. Some players explain that the game simply refuses to load, and instead, they are greeted with the frustrating "You're too early" error right after attempting to launch the game. Others, playing on Steam, encounter a different issue where the game starts but fails to display any content or error messages. Notably, the Starfield executable runs as a background process and unexpectedly consumes system resources, exacerbating the problem.
One player shares their experience, "I've been trying, to no avail, to get Starfield to open for a little over 3 hours now. It doesn't say it's too early. On Steam, the application launches, but no screen ever comes up. It's sitting as a background application and still eating resources. Ideas?"
Premium Pass Holders and Game Pass Users Are Affected Too
The issue is affecting not only players who pre-ordered Starfield's Premium and Constellation Editions, but also those who have purchased the Premium Pass and the Game Pass version of the game. This frustrating situation has left many gamers eagerly waiting to explore the universe of Starfield before the official release date.
One player laments, "I'm still getting the 'you're too early' message when launching the game on my Xbox console. I bought the premium pass and have the Game Pass version of the game Starfield."
Missing Files and Launch Problems
Some gamers report that, despite purchasing the physical edition of the game, they are unable to launch it. Even more concerning, the premium edition content is installed as an add-on on their Xbox, with crucial files missing, and attempts to reinstall have proven fruitless.
Another player reports limited success, stating that they managed to launch the game after multiple tries, without resorting to any hacks or tricks. However, most players have faced persistent issues, despite attempting various fixes such as restarting the game and the console or uninstalling and reinstalling the game.
Potential Workarounds to Get You Playing
Fortunately, there are a few potential workarounds to help you get past this frustrating issue. First, try manually installing the in-game content from Starfield's Xbox page. Additionally, explore the game's art and soundtrack sections before attempting to load the game. Make sure you're signed in with the account that purchased the game before launching. If all else fails, consider deleting your existing save data from the 'Manage game and add-ons' settings on your console.

Hopefully, you have access to the early access of Starfield now. For more news and guides, stay tuned here on EarlyGame.
This article contains affiliate links which are marked with [shopping symbol]. These links can provide a small commission for us under certain conditions. This never affects the products price for you.