Stray is coming to Xbox! After the game has only been available on PlayStation and PC at launch, the popular cat game now also has a release date for Xbox consoles – furthermore, you can already preorder it if you want.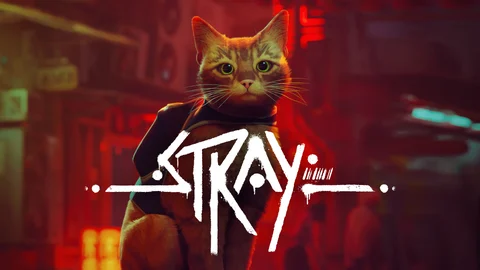 Stray by developer BlueTwelve has become a bit of a sensation in August 2022, conquering Twitter overnight. You most likely will have seen one of those videos of people playing the cat adventure with their actual cats, which was very cute for a bit.

The game was one of the best-rated games of last year, even winning the Best Indie and Best Debut Indie categories at the Game Awards, and we absolutely understand why. It's absolutely wonderful and wholesome, and we really loved the game as well. Even though it might look otherwise, not everyone was able to play Stray since release, though.
Stray On Xbox: Release Date

Since its initial release, Stray has been exclusive for PS4, PS5 & PC (on Steam). So Xbox & Switch players didn't get to enjoy the lovely cat game... yet. If you weren't able to play Stray, don't worry: the Xbox version has now finally been confirmed.
Publisher Annapurna Interactive held a showcase on June 29. In it, they finally confirmed what we had all been waiting for: Stray is coming to Xbox Series X/S and Xbox One on August 10.
Stray Preorder Options
It seems like Xbox gamers can only buy Stray through the official Xbox online store so far. Stray is discounted to $23.99 at the moment, but this discount will expire on Thursday when the game will be officially released. Its price tag will then be $29.99. To (pre-)order it, just follow this link to the Xbox Online Store.
Stray On Xbox Game Pass Remains Uncertain

Unfortunately, there is no word about the game coming to Game Pass yet which indicates that Stray won't be part of Xbox Game Pass. This could of course change in the future, but for now, if you want to play Stray on Xbox, you'll have to buy the game the traditional way.