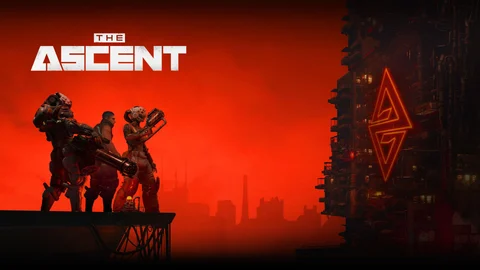 The Ascent is conquering the internet right now – and we understand why. We'll show you why The Ascent is fantastic, why it's basically Cyberpunk-Diablo and why you won't have to pay extra for it (Thank you, Game Pass)!
We at EarlyGame love great video games. That's why we love The Ascent- a new Action-RPG from developers Neon Giant and publishers Curve Digital. This game is all the rage right now, and we get it... let us show you why The Ascent is so great.
What Is The Ascent?
The Ascent is a fun and engaging top-down Action-RPG set in a crazy, dystopian sci-fi world called Veles – so it's like Cyberpunk-Diablo. It can be played either alone or in co-op with up to four players. The story and lore is pretty crazy, so we better just let the developers describe it:
Welcome to The Ascent Group arcology, a corporate-run metropolis stretching high into the sky and filled with creatures from all over the galaxy. You play as a worker, enslaved by the company that owns you and everyone else in your district. One day, you are suddenly caught in a vortex of catastrophic events: The Ascent Group shuts down for unknown reasons and the survival of your district is threatened. You must take up arms and embark on a new mission to find out what started it all.

Sounds crazy, is crazy. This game is just super cool and damn fun to play. However, The Ascent is not just a super fun action game with deep and satisfying RPG-elements and a great world to explore – it's also goddamn gorgeous. Take a look yourself:
What Platforms is The Ascent On And How Much Does It Cost?
The Ascent is available on PC, Xbox Series X|S and Xbox One for $29,99. So it's not too expensive, especially for an action-packed RPG that will take you around 20 hours to complete. But... wait... we left out the best thing for last...
The Ascent Is Available On Xbox Game Pass
Yes, you read that right... The Ascent is available on Xbox Game Pass and on PC Game Pass as well. So you want to play this freaking cool sci-fi game, that's as fun as Diablo and better than Cyberpunk 2077? Then just try it out on Game Pass. Do it.. we dare you.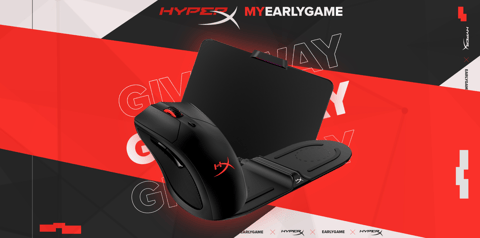 Check out MyEarlyGame for a free and customizable experience. Get engaged on Twitter and Facebook.