The Last of Us 3 is still far from being reality, but just about everyone has played The Last of Us Part 2 and thirsts for a sequel. Let's check out what The Last of Us Part 3 could look like, what rumors and leaks are out there surrounding developer Naughty Dog and what the creator Neil Druckmann has said about a possible third game in the series.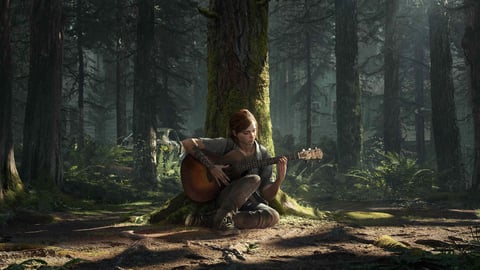 Neil Druckmann from Naughty Dog mentioned a potential The Last of Us Part 3 in the Script Apart podcast a long time ago.A possible story for a sequel to Part 2 has already been outlined by Druckmann and his co-author Halley Gross. But the director remains very tight-lipped about a possible third game in the series. According to him, it's not sure yet whether this story will actually be realized for a third part in the series.
The Last of Us 3 definitely seems to be on Druckmann's mind though, and that's partly our fault. In an interview with Kinda Funny, the TLOU co-creator commented on what's next for Naughty Dog, how to deal with the pressure following the successful HBO show – and what that means for The Last of Us 3.

The Last of Us 3: Series Creator Talks About Sequel
Druckmann was again asked about The Last of Us 3, as he always seems to be. He acknowledged the excitement around a potential third game, saying that he "hears about it all the time". But is this the next game Naughty Dog is working on?
He doesn't commit to it, but very much leaves the possibility for TLOU Part 3 open.
At the end of every project we purposefully explore several different projects. Some of them might be a sequel, and then a bunch of new ideas. And then we feel like, where do our passions lie?

I know the fans really want The Last Of Us Part 3, I hear about it all the time. All I can say is that we're already into our next project, the decision has already been made. I can't say what it is, but that is the process we went through.
The possibility of getting The Last of Us 3 is still very much up in the air. We still hope (and kinda think) that it will happen. But first, Naughty Dog will finish work on The Last of Us multiplayer spin-off. They also seem to work on other projects at the moment, which you can read about below.
However, with a story idea not clearly formulated and other projects also in the works, we shouldn't expect the whole team to rush straight into the sequel. Obviously, Naughty Dog wants to give the game a little room to breathe. But The Last of Us 3 is a possibility for the future. Here's our take on what that could look like.
Get The Last of Us Part 1 for PS5 here!

The Last of Us 3: Waiting For The Sequel
A third game in the series seems to be in active production now. This was claimed by famed and reliable leaker @ViewerAnon, who has revealed several scoops before. According to them, The Last of Us 3 is in production and will be Neil Druckmann's next game.
It will still take a while until we will finally see the game. Naughty Dog has several other titles in development (see more on that further below), and continuing the story after Part 2 will be extremely difficult.

Neil Druckmann revealed last year that it was trickier to find the emotional core of the story in Part 2 than in The Last of Us Part I due to the experiences and previous knowledge of the players. So it will be even more difficult to grab the fans emotionally and to bring innovations in The Last of Us Part 3.

The original Last of Us was released in 2013 and Part II was released 7 years later in 2020, so we imagine a third game would take around the same time. We think 2026 at the earliest for a release. We have to be patient a little longer. But it's still fun to speculate, so let's do that!
How The Story Could Continue In The Last of Us Part 3
Attention! You can expect spoilers about The Last of Us and The Last of Us Part II in the following section.
In the second game, Ellie was looking for revenge for Joel's murder and had to handle her relationship with her girlfriend Dina. Those who played the game will know that a lot of things were left unanswered: Ellie left Abby alive, and Dina vanished after Ellie ignored her pleas to stay. So there is plenty of room for a continuation with Ellie as the main character again, which would certainly be the wish of many players as well. And it's a sure-bet that Abby will be included again. There may even be a third main character, with a new personal story.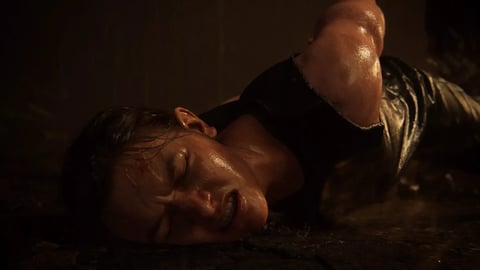 In The Last of Us Part 3, the story will probably come full circle. The Last of Us 2 was primarily about the conflict between Ellie and Abby and their respective struggles to come to terms with a personal loss. The Cordyceps pandemic, on the other hand, was rarely discussed.

This higher story strand will probably be concluded in Part 3. And the template already exists: Abby could take over her father's legacy and develop the vaccine, and Ellie carries the antibody. So Ellie could still complete what Joel once couldn't bring himself to do. This would also follow a certain order, which would be: love, revenge, redemption.... (Part 1, Part 2, Part 3). Especially when Ellie and Abby have to cooperate. That offers a lot of potential for exciting conflicts! If you ask me, I hope that Naughty Dog will go for a happy ending.

Other Projects From Naughty Dog

Naughty Dog is a very busy studio, working on multiple projects at the same time. Here is a short overview of everything they are working on what they have been busy with recently:
The Last of Us Standalone Multiplayer: The planned multiplayer for The Last of Us 2 will now be an independent successor to the Factions-mode from the first part. Naughty Dog has now confirmed this, but have only showed concept art so far. Everything else is just rumors: Factions 2 will supposedly be free-to-play and financed via microtransactions, but this hasn't been confirmed yet. The studio also wants to bring their expertise in storytelling into the multiplayer project, so we're excited to see what that will look like.
Fantasy Game: One of the most persistent rumors regarding Naughty Dog is, that the studio is working on a Fantasy-themed game. According to fans, this fantasy game was teased in the TLOU Part 1 remake. But again, this has just been rumors and leaks so far. Therefore, enjoy this with a healthy pinch of salt.
And there you have it, everything we currently know about TLOU 3.
This article contains affiliate links which are marked with [shopping symbol]. These links can provide a small commission for us under certain conditions. This never affects the products price for you.