Blizzard is trying to keep Warcraft 3 Reforged alive. With the next update, an old feature is supposed to celebrate its comeback. Perhaps a small step in the right direction.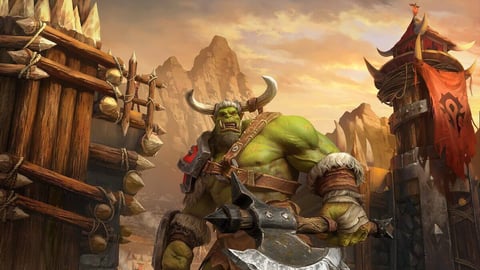 Warcraft 3 Reforged, another game from Blizzard that really didn't get off to a good start. Especially fans of the original have been disappointed with the remake, partially due to missing features and countless bugs. The game released in 2020, but apparently the developers haven't given up on Warcraft 3 Reforged yet. The return of an old feature sparks hope among many fans.
Old beloved feature will be available soon
We're talking is about the update 1.35.0 here. Admittedly, that sounds pretty unspectacular at first. Nevertheless, many fans are happy about the announcement. Besides bug fixes and balance changes, an old mode is coming back. With the next patch, the beloved Custom Campaigns will be playable again. And this is fantastic news for all fans.
What exactly are Custom Campaigns? You can create and share your own campaigns in the Warcraft universe, as well as download and experience other players' stories. It's up to you to decide if you want the game to have the reforged art style, or if you prefer the campaign to look like it did back then.

The public test servers have been live since December 13, so you can already create your own epic. However, it is not yet clear when the official release of Update 1. 35 will take place. We expect the patch in January at the latest, if it isn't coming this year.
You obviously like to wallow in the past. We also like it: