Will Star Wars Jedi: Survivor include a New Game Plus mode at launch? We'll look at comments from the game director as well as some leaks to answer the question!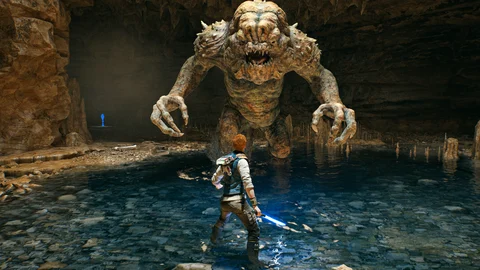 Star Wars Jedi: Survivor is an upcoming action-adventure game developed by Respawn Entertainment and published by Electronic Arts. As the sequel to the critically acclaimed Star Wars Jedi: Fallen Order, Survivor is highly anticipated by fans of the series.
Currently, it is not officially confirmed whether or not Jedi: Survivor will include a New Game Plus mode, but a recent leak has suggested that it will be available at launch. This would be great news for players who are looking to get the most out of their gaming experience and achieve 100% completion.
The right headset could be useful for you in the game, furthermore with this you can't overhear any news!
Will Jedi: Survivor Have New Game Plus?
While the first game did not feature a New Game Plus mode at launch, Respawn released a major update that introduced the feature and additional content six months later. According to an interview by director Stig Asmussen, he hinted towards New Game Plus coming to Jedi Survivor as well:
"The only thing I'll say… we understand that players want more, they want a bigger game. In regard to how that unfolds… play the game, you'll find out."
We don't know this for certain yet, but a recent leak suggests it will be there on launch, which is of course nice to have for the players! This leak will be exciting news for those who want to dive back into the game with all of their hard-earned progress intact after finishing the campaign.
Through another source you can also see a picture, which once again suggests that there will be New Game Plus. Attention: spoiler alert!
New Journey+ Confirmed on Launch, here's what to expect from it
by u/kdjfjrjke in FallenOrder
This article contains affiliate links which are marked with [shopping symbol]. These links can provide a small commission for us under certain conditions. This never affects the products price for you.