You're probably wondering about the Star Wars Jedi Survivor playtime and how many hours of gameplay you'll need to complete the game, and we'll try to answer that question in this article with the latest information.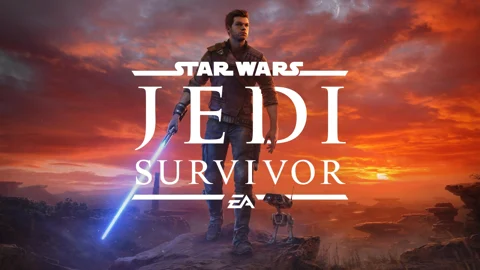 As the release of Star Wars Jedi: Survivor draws closer, fans are eagerly anticipating the epic sequel to Fallen Order. One question that many are asking is just how long it will take to play through this highly-anticipated game.
While no specific duration has been announced by Respawn, we have one leak, and a few words from director Stig Asmussen.
How Long It Takes To Beat Star Wars Jedi Survivor
Allegedly Leaked Playtime
Let's start by looking at a recent leak. On April 25 a Twitter account (which has since been deleted) began uploading gameplay from Jedi Survivor, and answering questions from fans. The valuable info was thankfully archived before the account was deleted.
Among other details, the Twitter leaker claimed that the playtime would be about 25 hours long. Although, with all the RPG elements in Jedi Survivor, we're taking that as a minimum playtime estimate.
This information comes from a questionable source, so now let's take a look at some more substantive evidence from a recent interview with director Stig Asmussen.

Insights From Director Stig Asmussen
While Asmussen didn't give a specific number, he did provide some insights in a recent interview. He explained that the game could be considerably longer than its predecessor, especially for completionists.
Get some of the best gear for gaming right here on Amazon!

Tools and fast travel systems have been introduced to help players navigate the expanded player space, ensuring that the game remains balanced despite its scale. Stig also emphasized that playtime will vary depending on how players choose to approach the game.
What We Know So Far
At the time of writing, Respawn has not revealed a rough duration for the game, and it's likely we won't know until the game is released on April 28. However, based on early previews and trailers, we can expect Survivor to be considerably bigger than its predecessor.
So, while the main path may still take around the same amount of time, a 100% playthrough is likely to take much longer.
While no specific playthrough duration has been announced for Star Wars Jedi: Survivor, fans can expect a longer and more extensive game than its predecessor, especially for those who want to 100% the game.
With new tools and systems to help players navigate the expanded player space, it promises to be an exciting and immersive experience for fans of the Star Wars franchise.
This article contains affiliate links which are marked with [shopping symbol]. These links can provide a small commission for us under certain conditions. This never affects the products price for you.