The release of Star Wars Jedi: Survivor is only weeks away, and PC players already can find out if their machine is capable of running the game by looking at the minimum and recommended requirements. The file size is quite surprising – it even beats Microsoft Flight Simulator.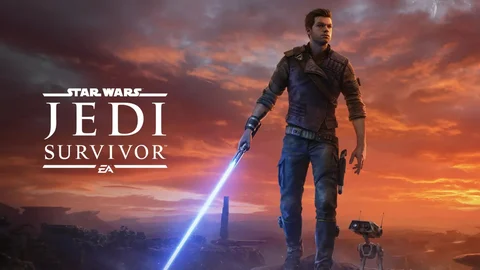 In a year with some truly exciting games, Star Wars Jedi: Survivor is near the top of the most-anticipated list. This is set to be the most ambitious Star Wars title in quite some time, as players will have access to an entire galaxy of planets. Set five years after the events of Fallen Order, the story of Cal Kestis will continue in this single-player title. However, before players can even think about how they're going to spend their time in Survivor, they will need to know if their PC can even run the game.
EA has recently released the full list of both the minimum and recommended PC requirements for Star Wars Jedi: Survivor. These requirements list the necessary hardware that players will need to run the game at various settings and resolutions. For a more detailed look at the PC requirements, check out the full lists below.
Star Wars Jedi: Survivor PC requirements
We'll start off with the minimum requirements, which is the lowest level of hardware that players need to run the game. If players have close to the exact hardware listed in the minimum requirements, they will be able to play Star Wars Jedi: Survivor at 720p resolution, 30 frames per second (FPS) with low to medium settings.
Minimum requirements
OS: Windows 10 64-bit
RAM: 8 GB
CPU Features: 4 cores / 8 threads
CPU: AMD: Ryzen 5 1400 / Intel Core i7-7700
GPU: AMD: Radeon RX 580 / Nvidia GTX 1070

GPU Features: DX12 / 8 GB VRAM
Storage: 155 GB SSD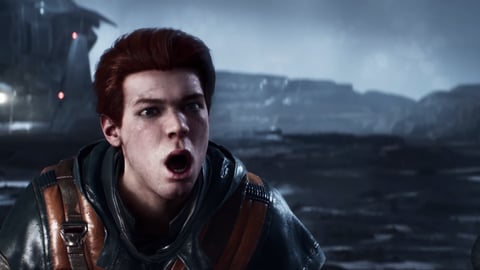 Fortunately for PC players, these are fairly low minimum requirements. The required CPU and GPU are several generations old at this point and only 8 GB of RAM is needed as well. However, players will need to clear a lot of space on their hard drives, as 155 GB is quite massive for a single game. 155 GB is almost twice the size of the recently published Diablo 4 Beta and it's even more than Microsoft's Flight Simulator that needs 150 GB of hard drive storage.

Jedi: Fallen Order needed 55 GB, which is only about a third of the size of Jedi: Survivor. Let's hope that means that the game will also be three times more exciting than the well received prequel.
Next up, there are the recommended requirements, which feature much more modern hardware. If players meet or come close to meeting these requirements, they can play Star Wars Jedi: Survivor at 1080p, 60 FPS with medium to high settings.
Recommended requirements
OS: Windows 10 64-bit
RAM: 16 GB
CPU Features: 4 cores / 8 threads
CPU: AMD: Ryzen 5 5600X / Intel Core i5 11600K
GPU: AMD: RX 6700 XT / Nvidia RTX 2070
GPU Features: DX12 / 8 GB VRAM
Storage: 155 GB SSD
Star Wars Jedi: Survivor – Release Date, Gameplay, Story | Everything You Need To Know About The Fallen Order Sequel
Once again, the hardware isn't too modern. The recommended CPUs are two generations old while the GPUs that players need are a few years old as well.
If players exceed the recommended requirements, then they are able to crank up their graphics settings or even their resolution, depending on the monitor they have. Players with better hardware should also see an FPS boost, which will make for a smoother experience overall.
Star Wars Jedi: Survivor is releasing on April 28 for PlayStation 5, Xbox Series X|S, and PC.
This article contains affiliate links which are marked with [shopping symbol]. These links can provide a small commission for us under certain conditions. This never affects the products price for you.